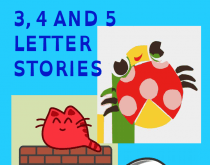 Three Four and Five Letter Stories – A collection of three, four, and five letter stories for early readers, designed for giving confidence to emerging readers.
By: Free Kids Books, Danielle Bruckert
This book was designed with struggling readers in mind. Stories with short words are easier to digest and help build confidence since all the words in each story are at the readers confidence level, they learn to sound out without struggling with longer words which make them scared. Three letter stories really reinforce CVC patterns. Four letter stories help blending skills as readers advance. Five letter stories consolidate concepts.
The book contains 2 three letter stories, one 4 letter and one 5 letter story. It is written in a large clear dyslexia friendly font (open dyslexic). The stories are meant to be fun while building strong reading skills.
Text and Images from 3,4 and 5 Letter Stories
Story 1 – three letter
Big Bug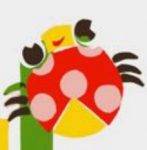 My Big Bug Fun Day…
I had a big bug; big bug had a me.
Big bug and I had fun all day.
Big bug dug, I dug too.
Big bug ran. I ran too.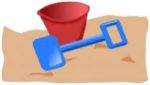 Story 3 – four letter
Baby Seal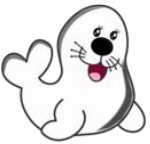 Baby harp seal lies on the sand.
A big wave came –whoa!
Baby harp seal! Can you swim??!
You Can't!?!
– What is baby harp seal to do?

<end of sample>
About the Author
Danielle is big fan of children's literacy and kids books. She started creating her own books as a break from her rather technical profession as an airline pilot. Her recent learn sight words books were written specifically to address needs she saw in her own children's journey to become readers. They are shared here to help other emerging readers to learn common word groups from the high frequency sight words lists, for free.
See more books by the Author below
See more books about Animals below
---
Sponsored Links:
Note – if you sign up through these links, it doesn't cost you any extra, but FKB receives a small donation, which helps us with our project to buy more FREE Hardcopies   for kids who need them

All our posts are checked by Grammarly, the FREE online grammar checker (We still receive a donation even if you only sign up for the free account :-):