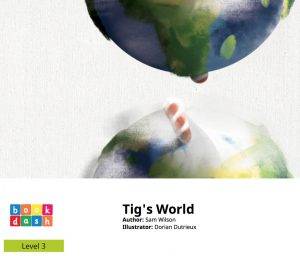 In Tig's World Tig asks her mom who is a scientist and her dad who is a writer what happens to the people on the bottom side of the earth and why they don't fall off. Whose answer is right?
Author: Sam Wilson, Illustrator: Dorian Dutrieux
Sample Text from Tig's World
Tig's mom is a scientist.
She knows things.
Tig's dad is a writer.
He makes things up.
Tig has a globe.
"Mom, if the world is round, why don't the people on the bottom fall off?"
<End of sample>
Read the full book by selecting one of the buttons below the post.
This book is brought to us by BookDash
Read more books from BookDash below.