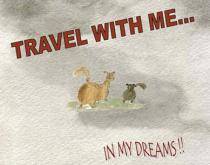 Travel With Me In My Dreams – A sketchbook story about imagination and travel. Also available in epub at the authors website.
This book will surely open up young children's imagination, As this book take them along to explore new imaginary places.
By: Dave Marquesen
Text and Images from Travel With Me In My Dreams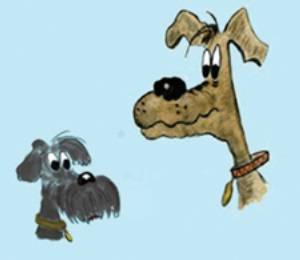 I'm Mattie and this is my best pal Micky – we do everything together. We are always going somewhere together, that's probably why you will usually see us from the behind. We love to Travel, even if it is usually in our Dreams !!
The good thing about Dreaming is that you can go places that may not eventually exist, like….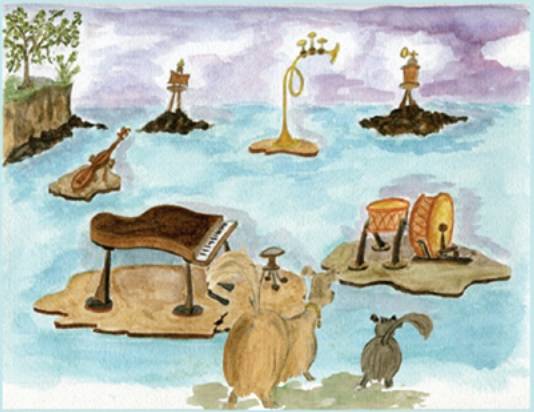 The Music Float – one of my favorite places to make Music!!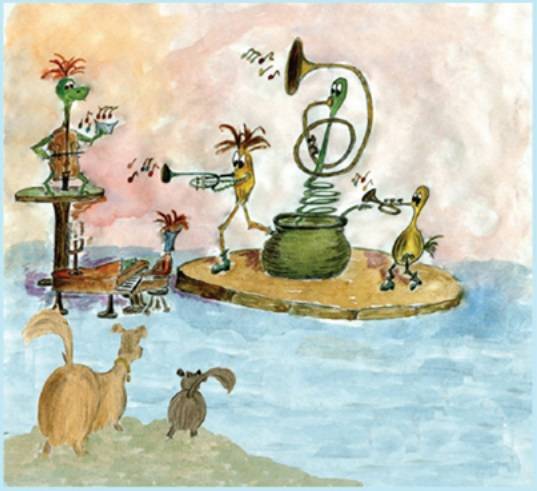 The Seaside Concert – with some very wild musicians!!
<end of sample>
Read more books about Imagination below. 
Read more books by Dave Marquesen below. 
---
Sponsored Links:
Note – if you sign up through these links, it doesn't cost you any extra, but FKB receives a small donation, which helps us move towards our aim of
FREE Hardcopies!  
All our posts are checked by Grammarly, the FREE online grammar checker (We still receive a donation even if you only sign up for the free account :-):


This site is hosted by Bluehost:

Leave a comment (it won't be public) if you want help getting your own website cost-effectively.