पार्क में शिष्टाचार – अंतर पहचानें – The Hindi version of Manners in the park Spot the difference. This is a Hindi level 2 book from Pratham's Storyweaver. The book illustrates the difference in observing proper manner and behavior in the park as oppose to not and not having fun.
Author: C G Salamander, Illustrator: Soumya Menon
पार्क में शिष्टाचार – अंतर पहचानें – Hindi Story
१अ. इस पाक म बचेमज़ेसेखेल रहेह।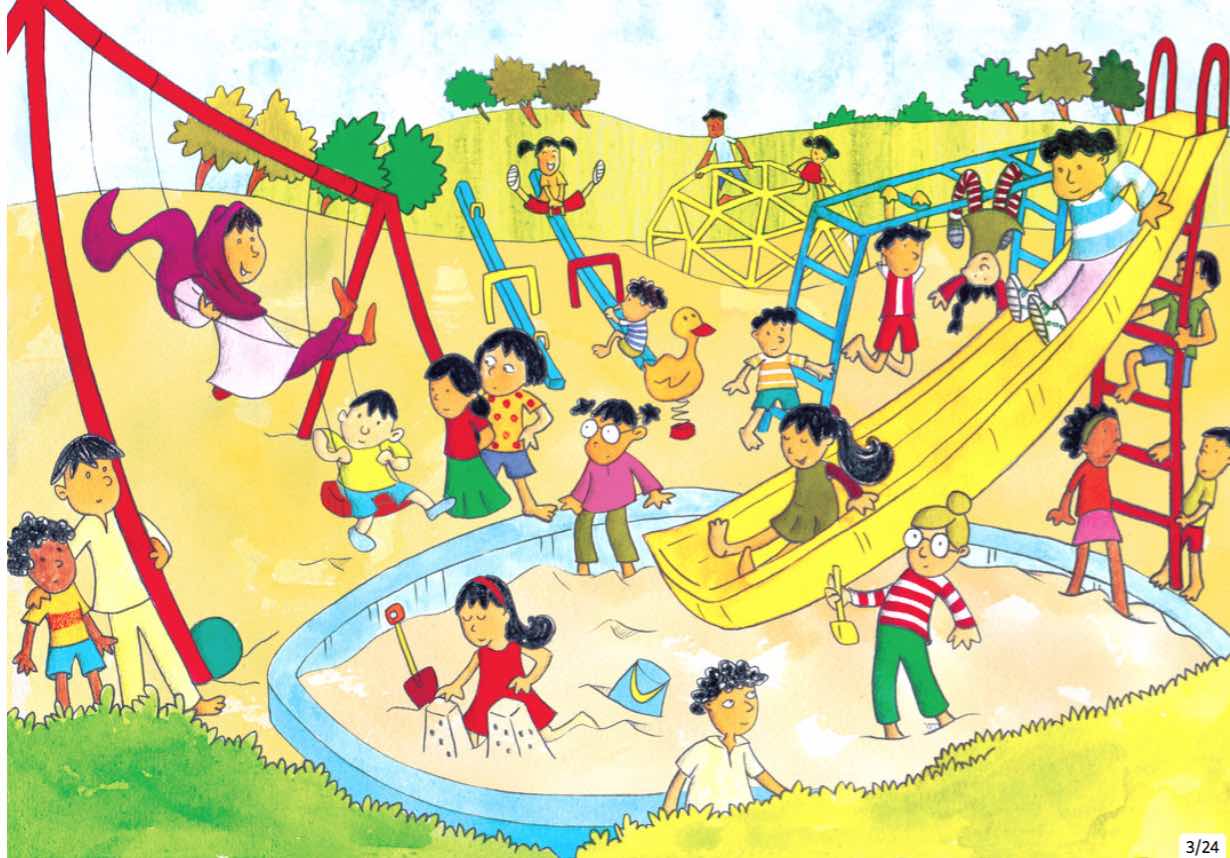 १ब. इस पाक म बचेमज़ेसेनह खेल रहेह। या आप बता सकतेहय?
<end of puzzle 1 of 5 from पार्क में शिष्टाचार – अंतर पहचानें – Hindi Story>
पार्क में शिष्टाचार – अंतर पहचानें English Version below:
A Spot the Difference puzzle, Manners in the Park features 5 pairs of pictures each with 6 differences children can puzzle out. Sample Pages from Manners in the Park 1a. The children in this park are playing happily. 1b. The children in this park are not playing happily. Can you spot why?
See more books with puzzles below
See more Hindi stories below