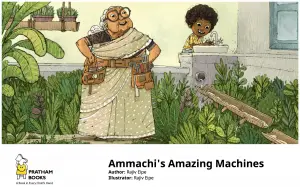 In Ammachi's Amazing Machines, a children's STEM book, Ammachi makes coconut cakes using all sorts of amazing devices to make the work easier. At the end of the exiting baking day, the book provides explanations of the mechanical devices Ammachi uses.
This story book provides great inspiration for science lessons after reading the story.
The story also contains lots of sound effects which are great for learning phonics.
This is a level 1 book brought to you by Pratham books, the Storyweaver platform, and author/illustrator Rajiv Eipe.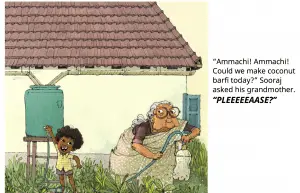 Find more free kids picture books like this one for school projects teaching STEM in our science category: https://freekidsbooks.org/subject/science/
Another great STEM children's book from storyweaver, find more books from Storyweaver in our category: https://freekidsbooks.org/storyweaver-pratham/ And at the Storyweaver site: https://www.storyweaver.org.in/
Text and Images from Ammachi's Amazing Machines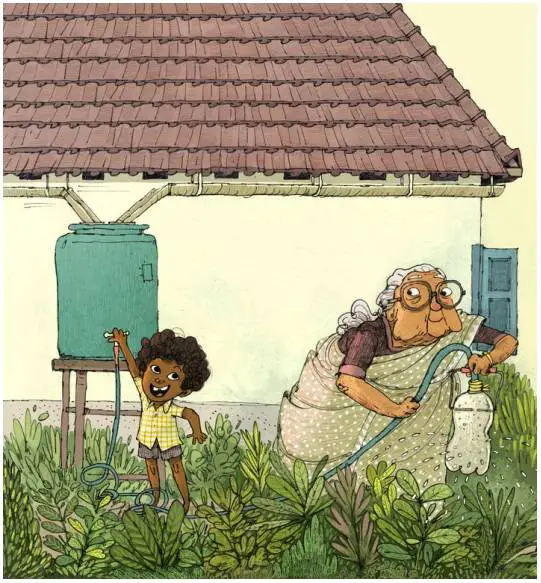 "Ammachi! Ammachi! Could we make coconut barfi today?" Sooraj asked his grandmother.
"PLEEEEEAASE?"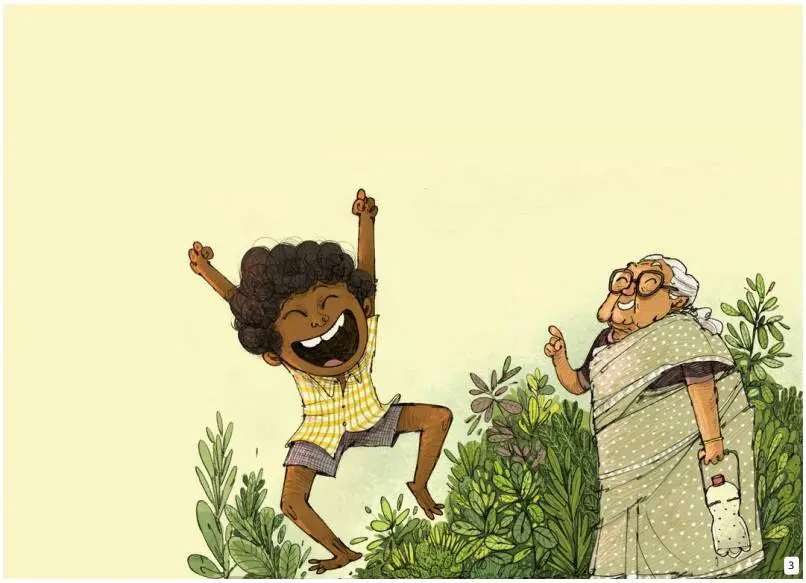 "Hee hee hee! Only if you help me make it, eh?" replied Ammachi.
"YAY!"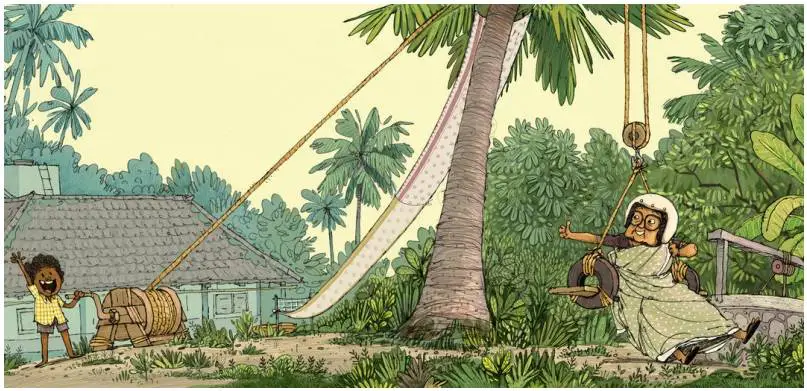 "Ready?" shouted Sooraj. "Ready!" said Ammachi.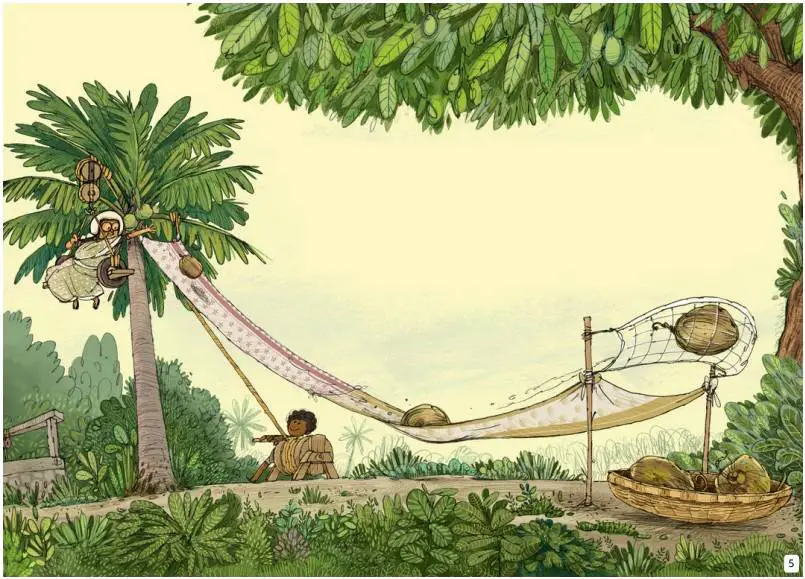 "We'll only pick the ripe ones, okay? The ones that are brown all over…
Watch out! Here they come!"
WHOOOSH… WHUMP!
<End of sample>
Examples of simple machines used in Ammachi's Amazing Machines:
Ammachi's barfi was made using SIMPLE MACHINES!
Simple machines make it easier to do work.
There are six kinds of simple machines:
1. Inclined plane
See more Science books below
See more books by Pratham's Storyweaver below
---
Sponsored Links:
Note – if you sign up through these links, it doesn't cost you any extra, but FKB receives a small donation, which helps us with our project to buy more FREE Hardcopies   for kids who need them

All our posts are checked by Grammarly, the FREE online grammar checker (We still receive a donation even if you only sign up for the free account :-):