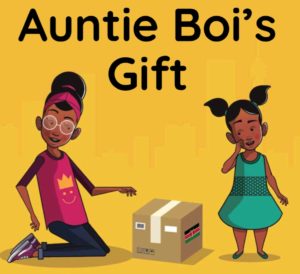 In Auntie Boi's Gift a family visits the post office to collect a gift from their Auntie, the girls have fun guessing what the gift might be.
Illustrated by Ndumiso Nyoni, Written by Baeletsi Tsatsi
Sample Text from Aunti Boi's Gift
Kopano and Rea are going to town for the first time ever!
"Remember to fasten your seatbelts," Mama says.
"Auntie Boi has sent you girls a gift and we're going to collect it at the big post office in town."
"We can't wait to see the gift Mama," the girls say and o they go.
"The Nelson Mandela Bridge leads us into town," Mama says.
"Mhhmm, Nelson Mandela Bridge," Kopano says
"Look," Rea says to Kopano, "so many tall buildings."
"Mhhmm, do you think our gift is tall too Rea?" Kopano asks.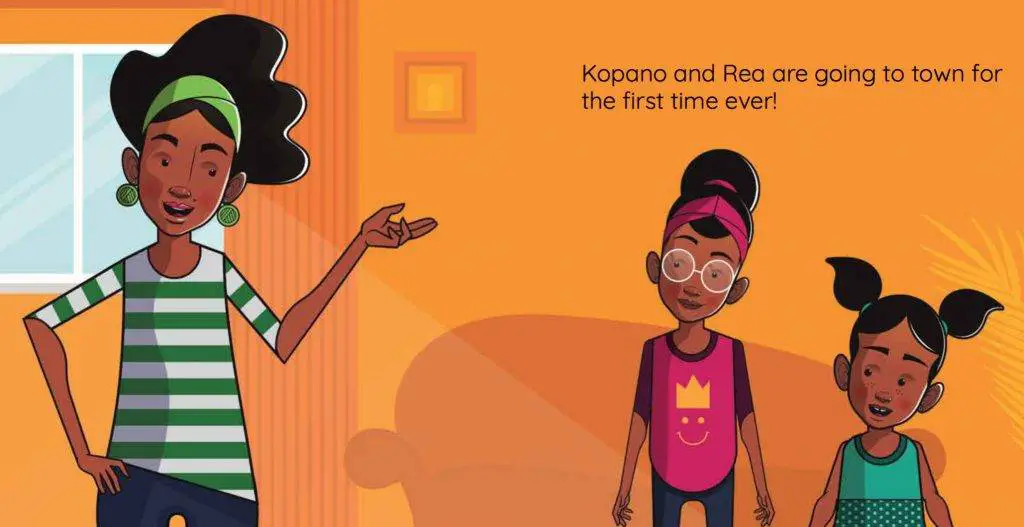 <End of sample>
Read the full text on the buttons below the post.
Another great book from BookDash, aiming to get 100 books in every child's hands by the age of 5.
See more books by BookDash below