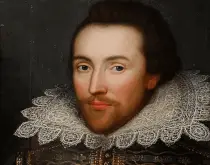 Beautiful Stories From Shakespeare written as stories for children, by classic children's book author Edith Nesbit.
by: Edith Nesbit
Excerpt: A MIDSUMMER NIGHT'S DREAM – Hermia and Lysander were lovers; but Hermia's father wished her to marry another man, named Demetrius. Now, in Athens, where they lived, there was a wicked law, by which any girl who refused to marry according to her father's wishes, might be put to death. Hermia's father was so angry with her for refusing to do as he wished, that he actually brought her before the Duke of Athens to ask that she might be killed, if she still refused to obey him.
About the Author: Edith Nesbit was an English poet and author; She wrote or collaborated on more than 60 books of children's literature and published her books under the name of E. Nesbit.