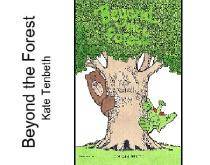 Grum has been thrown out of his home by his two brothers. He has to prove himself as a Groblin before he is allowed back. On his way to figure out how, he meets Burly, a big mellow bear, who takes him under his paw. Hilarious adventures follow.
Author: Kate Tenbeth
Exert: The river glistened and sparkled in the sunlight as it hurried on its way to the sea. Dragonflies dipped and darted across the surface, their wings buzzing noisily. Willow trees along the bank draped their long branches lazily into the water while nearby ducks dived and bobbed and waggled their tail feathers.
Burlington Bear (Burly to his friends) stood in the shallows of the river under the cool shade of a large oak tree. He was staring as if hypnotised at the river, sure that at any moment a large, fat fish was going to swim by.
Just a few yards upstream was Grum the groblin who was up to his ears in mud. Literally. Mud for a groblin was apparently the best thing in the world. Burly knew this because on the way to the river Grum had talked endlessly about how wonderful mud was and how the thicker, blacker and stickier it was the better. Personally, Burly always tried to avoid mud because it stuck to his fur and he was very proud of his thick, glossy coat but he'd tried to look interested as Grum had chattered on. All Burly could see of Grum now were his eyes, the tips of his ears and the top of a red straw that he used to breathe through. His lucky straw he called it.