Color Me Safe is a safety colouring book from the US Center for Disease Control Injury Prevention division. This fun rhyming colouring story book has really important health and safety advice, perfect for physical education or health classes in elementary school.
We can never under-estimate the importance of health and safety information, and many unnecessary accidents could have been prevented if we had just followed simple safety rules. Get your children or students invested in safety now to help them keep injury free, safe, and alive!
Download or read the flipbook online of the full version of Color Me Safe on the buttons below the post.
Sample Page from Color Me Safe – a rhyming coloring story book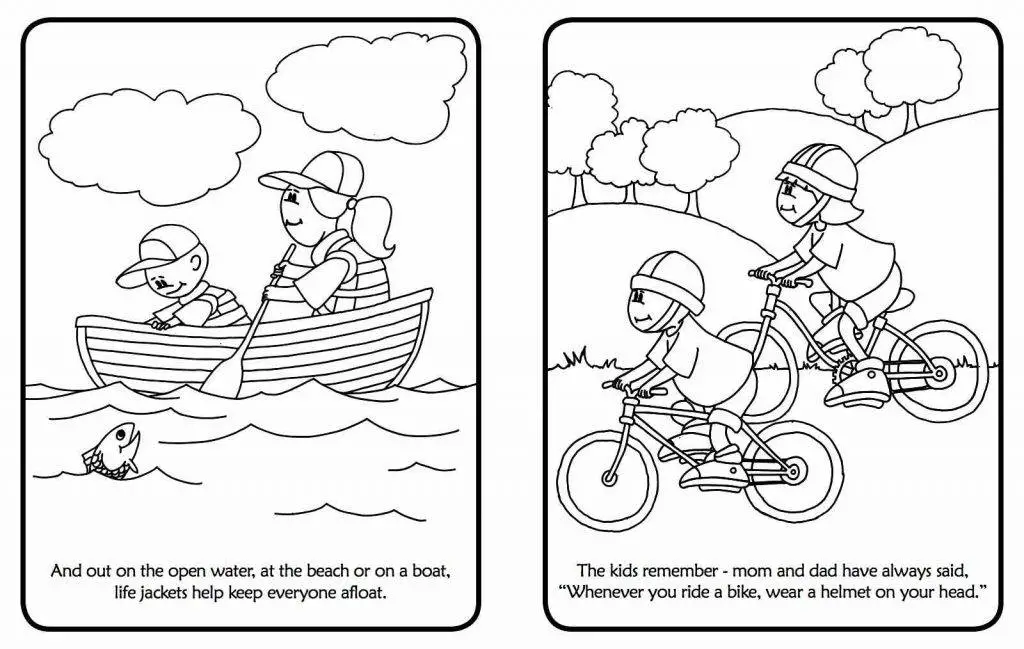 <h3>See more of our books about health and safety below</h3>
&nbsp;
 
<h3>See more of our colouring books here below</h3>
&nbsp;