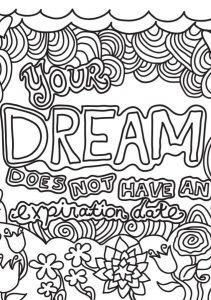 In this Peaksel book there is 20 pages of complex colouring images each with an inspirational message. Relax with cathartic colouring and be inspired at the same time with messages for the soul.
Download the full book on the button below the post, or read online. (Hint: you can take screenshots to turn the pdf or read online images into an image file for colouring with a computer drawing program).
This is another great adult colouring book by Peaksel,
See more young adult colouring books below.