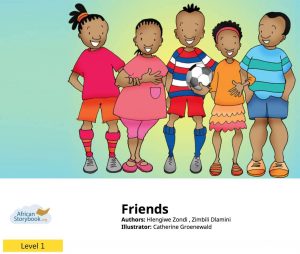 In Friends Simo has four friends and they each like to do different things, what does Simo do? This short text has lots of repetition making it a nice early reader too. This is a level 1 book with simple text and lots of pictures to help children in their reading journey.
Sample Text from Friends
My name is Simo.
I have four friends.
Their names are Zizo, Lele, Sisa and Ayanda.
My friend Zizo likes to play soccer.
My friend Lele likes to swim.
<End of sample>
Read the full book by selecting one of the buttons below the book.
This book was brought to us by African Storybook.
Read more similar books below: