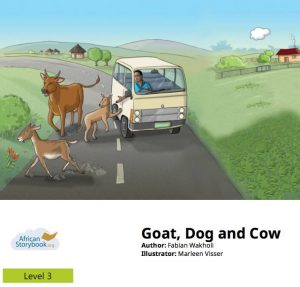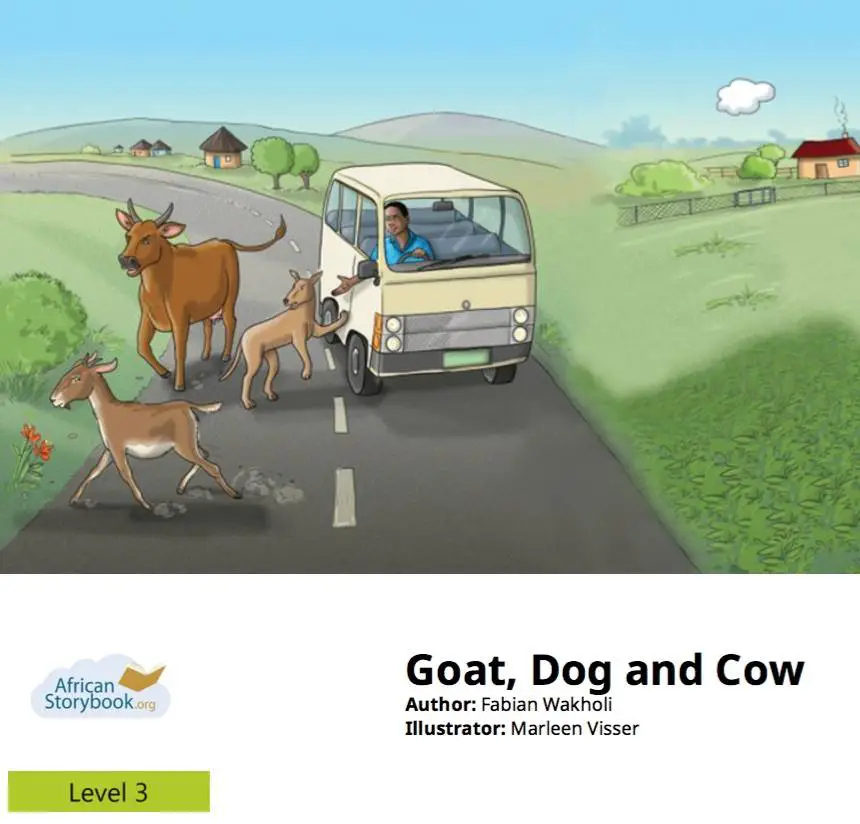 Have you ever wondered why dogs run after cars, goats run away from them, and cows just stand their ground? This book will tell you why.
Sample Text from Goat, Dog, and Cow
Goat, Dog and Cow were great friends.
One day they went on a journey in a taxi.
They reached the end of their journey.
The driver asked them to pay their fares.
Cow paid her fare.
Dog paid extra, because he did not have the correct money.
The driver was about to give Dog his change.
Suddenly Goat ran away without paying.
<End of sample>
Read the full book by selecting one of the buttons below the post.
This book is brought to us by African Storybook, see more books from them below: