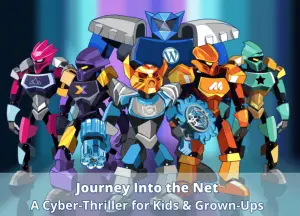 Journey into the net is a cyberspace children's adventure for children and adults. A subtle analogy on cyberspace to date including appearances from all sorts of familiar heroes and villains (including FKB's latest favourite the infamous WP).
This book is brought to us by MonsterPost, supplying themes, skins and all things related to blogs and websites.
Author Helga Moreno, Illustratrated by Marina Moyari.
Excerpt From the Book: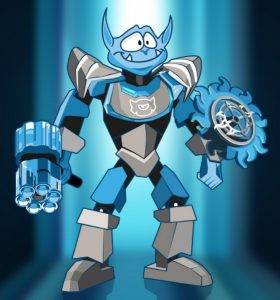 Hi! My name is TM20.02, but I got to know this by chance.
I am living fast besides you, in your parents' computer,
on the World Wide Web, to be more exact.
Ok, let's put it simple, I live on the Internet.
I am sure you hear this word many times a day.
Would you like to see my world? Of course it's possible!
Look how beautiful it is.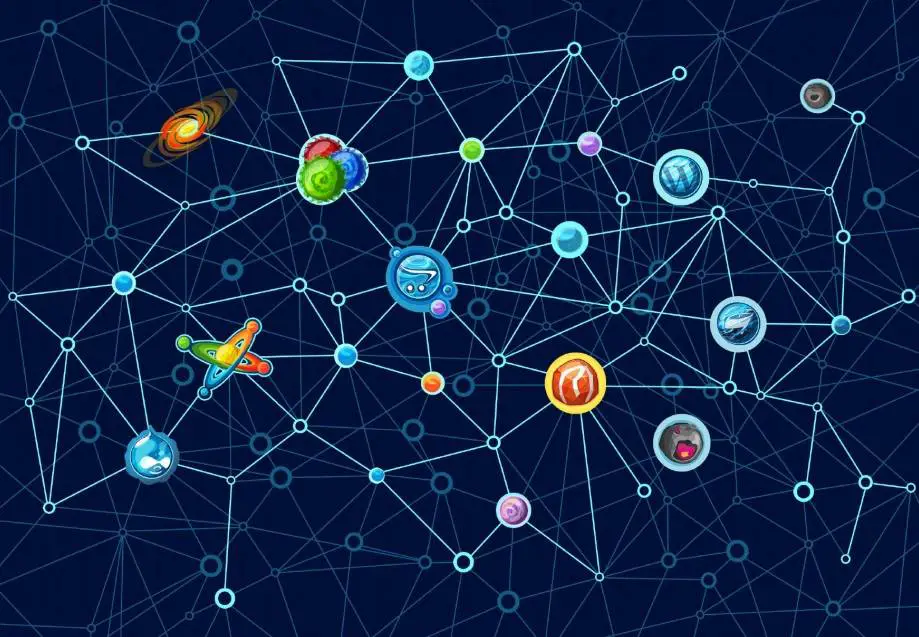 This is how the net or the Internet, as you call it, looks like (nothing in common with spiders and spider web if you are afraid of insects). Do you see this blue dot? This is my home, I live there. Our web is similar to your stellar system. The colored dots you see are various worlds with their inhabitants. Oh, what weird creatures you can meet there!
Some of them look similar to me, some are like huge wise flying dragons from your fairy tales, some crawl like snakes, and some even swim like fish.
The lives of our worlds are parallel to your stars and planets lifecycles. They are born, shine brightly, and thrive as long as the one who created this or that world guards and protects it from the foes invasions. Unfortunately, the fight of good and evil forces never stops in my virtual world. Though, the same situation can be observed in any world.
Probably, you have already guessed that I am one of the peace and good keepers. What does the net need the keepers like me for? Our mission is to provide your (people's) safe shift from one point of the net to another and do everything you wish to do there (play, work, learn).
Do you see this brown dot? The evil genius who always gets in my way when there's a big opportunity lives there.
<end of excerpt>
Sample illustration pages:
Marina Moyari is a freelance illustrator with a vivid imagination and thirst for beauty. Helga Moreno, the author of this book, loves the internet, and has hundreds of articles on MonsterPost blog.
See more Science books below
---
Sponsored Links:
Note – if you sign up through these links, it doesn't cost you any extra, but FKB receives a small donation, which helps us with our project to buy more FREE Hardcopies   for kids who need them

All our posts are checked by Grammarly, the FREE online grammar checker (We still receive a donation even if you only sign up for the free account :-):