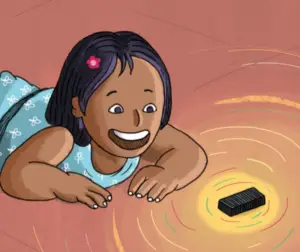 The Magic Block – What magical quantities does this "magic block" have? It seems to stick to some types of things and not others? Why or how can this be?
In this STEM book for early readers we find out about a magic magnetic block, with an explanation at the end on properties of magnets.
Another great creative commons book brought to us from Pratham's Storyweaver platform.
Author: Lavina Mahbubani, Illustrator: Rohit Karandadi
Text and Images from The Magic Block – STEM for early readers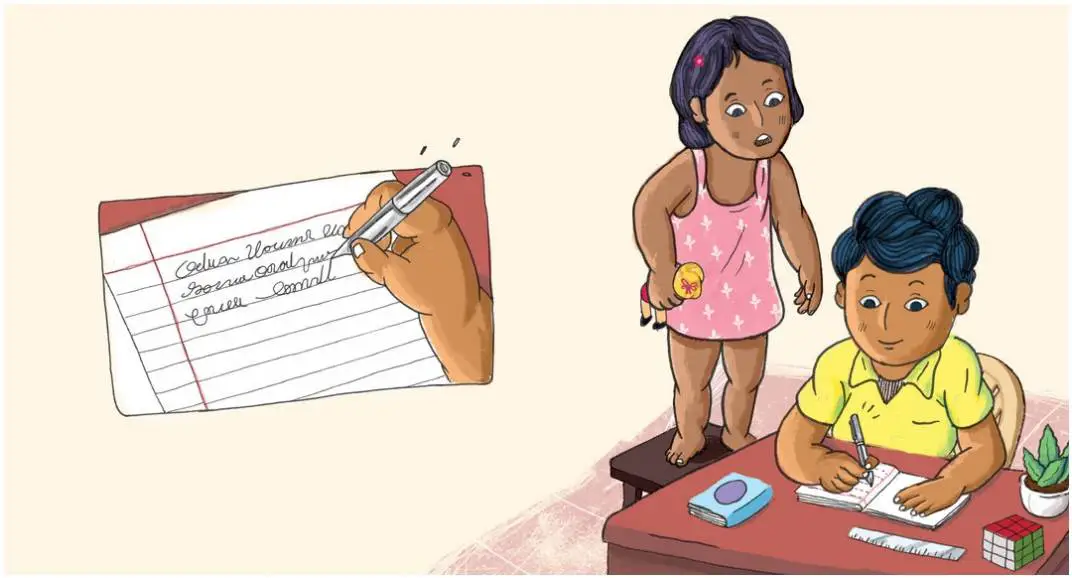 Rinky loves her elder brother's handwriting.
He writes with a very special shiny ink pen.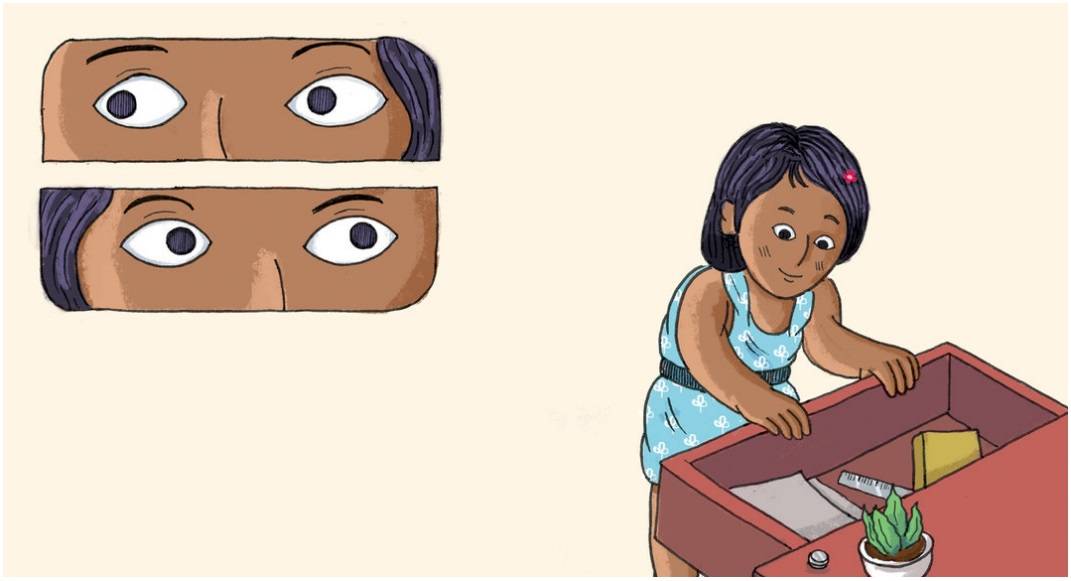 One day, when Bhaiya is not at home, Rinky looks for his pen.
She slides open his drawer.
<end of sample>
Or read along with the video below
About Pratham Books
Pratham Books goes digital, FKB  is helping with their aim to get a book in every child's hand!
Storyweaver, their digital platform is provided to weave a whole new chapter in the realm of multilingual children's stories. Knitting together children, authors, illustrators and publishers. Folding in teachers, and translators. Creating a rich fabric of openly licensed multilingual stories for the children of India and the world. Their unique online platform, StoryWeaver, is a playground where children, parents, teachers and librarians can get creative, using the resources to make your own unique books online.
About Creative Commons
Content under Creative Commons licenses can be downloaded, translated and can even be used to create new stories ‐ provided you give appropriate credit, and indicate if changes were made. To know more about this, and the full terms of use and attribution, please visit the following.
See more books about Science below
See more books by Pratham's Storyweaver below
---
Sponsored Links:
Note – if you sign up through these links, it doesn't cost you any extra, but FKB receives a small donation, which helps us with our project to buy more FREE Hardcopies   for kids who need them

All our posts are checked by Grammarly, the FREE online grammar checker (We still receive a donation even if you only sign up for the free account :-):