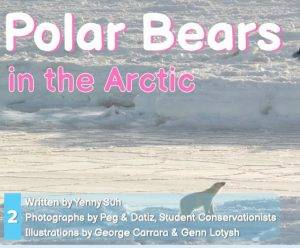 This short book about polar bears from Wordscientists, edited by FKB, introduces easy to read CVC words and builds confidence for early readers. The book is available in pdf, read online, and an editable download.
Text from Polar Bears in the Arctic
Introduction (teacher or parent reads): Peg and Datiz go to the Arctic Circle to learn about arctic animals. They can't wait to see a polar bear. The Arctic Circle is a cold and snowy place.
The polar bear sits.
The polar bear digs.
The polar bear nips his pal.
The polar bear gets wet.
The polar bear jogs.
The polar bear walks.
Peg and Datiz tell the class all about polar bears.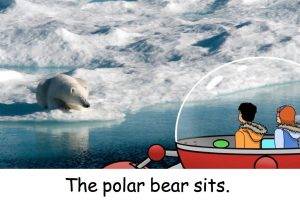 Look where Peg and Datiz have been.
<End of Text>
Download the full book by selecting one of the buttons below the post.
Download the editable version here: Polar Bears in the Arctic odg
(This file is created using Open Office, a free program)
This is another great book in the Wordscientists series, see more from Wordscientists below: