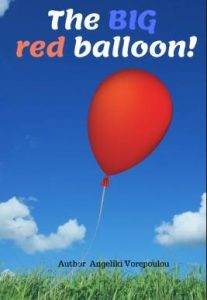 The BIG Red Balloon Have you seen the BIG red balloon? Oh NO! Where could it be? Where is the beautiful big red balloon? This book is perfect for young readers and beginner English learners to improve their vocabulary and learn new words. The book provides a rhyming repetition of sentences then adds a new word as the sentence is being repeated. It also introduces flowers, animals, and places along with a picture so young readers may understand and grasp what is being said in the book.
The book has amazing and wonderful pictures designed to keep your little one's interest in the book while slowly providing them new words that they can be familiar with.
Download or read the flipbook online of The BIG Red Balloon! free here by selecting the green buttons below the post.
Author: Angeliki Vorepoulou
About the Author: Angeliki is an English foreign language teacher and caters her resources for children and ESL students.
Sample Text and Images from The BIG Red Balloon!
Over a lagoon there is a balloon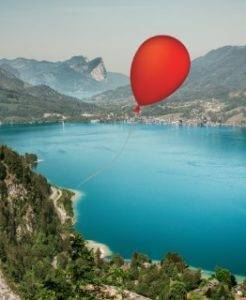 It is a big balloon!
It is a big red balloon
It is a beautiful big red balloon
It is MY beautiful big red balloon
Oh NO!
Now what?
Where is my beautiful big red
balloon?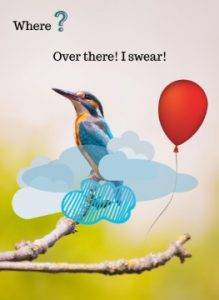 I can see your balloon
your big balloon
your big red balloon
your beautiful big red balloon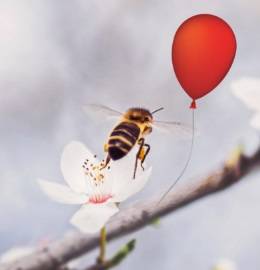 It flies like this, it flies like that
It swirls in the sky with…
… a dancing bee fly!
<end of sample text – page 12 of 38 >
Lesson Plan from The Big Red Balloon
The author suggests the following lesson plan to go along with the story for young children.
1.Read the story once.
2. Read the story a second time and encourage students to mime the actions of the balloon.
3. Put students in pairs or in groups and draw a balloon on board.
4. Ask students to brainstorm as many words as possible to describe the balloon and create a word cloud.
5. Students put these words into categories that represent opinion, size, age, shape, colour, origin, material. If there are no words for all these categories ask students to brainstorm relevant vocabulary.
6. Draw students' attention to the fact that there is a specific word order of adjectives in English.
7. Put students in pairs or in small groups. Ask them to draw three balloons and to write short sentences using adjectives from the word cloud.
8. Students choose one balloon and they present it to the class.
9. They could also mention the places they would like to go with this balloon or whether their balloon has got any magic powers, for example it can make people laugh, swim, fly, speak with animals.
10. Display the balloons and let students decide on the most original one.
See more books from Angeliki Voreopoulou

Roy the Rat has six Thinking hats
Roy the Rat has six Thinking hats that he use whenever he wants to decide or on the process of making a decision. These hats help him approach situation carefully by judging from different angles and there for avoid making hasty decisions. This is a great technique that one can apply to day to day life.
See more books about balloons below.
The Golden Balloon – "- But I'm a balloon just like you" , it said hesitantly to the round balloons that were looking from up high and were laughing. It was different from the rest, with a rare, almost gold colour. It had every right to be proud of its appearance but it had yet to realize how beautiful and special it was. A story about being different, being proud of who you are, and ignoring others who don't appreciate you. The book includes some great activities to make from recycled items, and literacy exercises.
See more Rhyming books below
See more books under Creative Commons
---
Sponsored Links:
Note – if you sign up through these links, it doesn't cost you any extra, but FKB receives a small donation, which helps us move towards our project of
FREE Hardcopies!  
All our posts are checked by Grammarly, the FREE online grammar checker (We still receive a donation even if you only sign up for the free account :-):