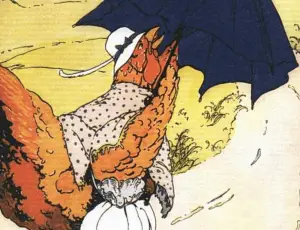 The classic folk tale of the little red hen, retold by Florence White Williams.
Excerpt from the Little Red Hen:
Little Red Hen lived in a barnyard. She spent almost all of her time walking about the barnyard in her picketty-pecketty fashion, scratching everywhere for worms.
She dearly loved fat, delicious worms and felt they were absolutely necessary to the health of her children. As often as she found a worm she would call "Chuck-chuck-chuck!" to her chickies.
Read the full text here: https://freekidsbooks.org/the-little-red-hen-read-online-text-only/
The Little Red Hen is part of our classic story collection
See more Classic Books below