The Tale of the Toilet is a delightfully entertaining non-fiction story bound to entertain children and inspire learning about the history of plumbing and
Author: Veena Prasad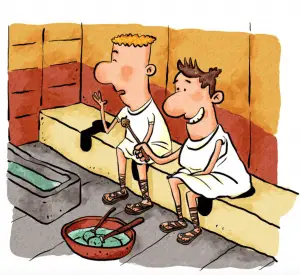 Illustrator: Greystroke
<Sample Page>
It's a big job, it's number one priority and number two is pretty important too, because you can never ignore nature's call. So when you gotta go, you gotta go!
Some people can do this business inside their houses, some have to go outside. Some pour water after it's done, others need not. It's different in different parts of the world, just as it was different at different times in history.
<End of Page 1>
Another great free STEM non-fiction book for primary and elementary school children from Pratham's Storyweaver platform.