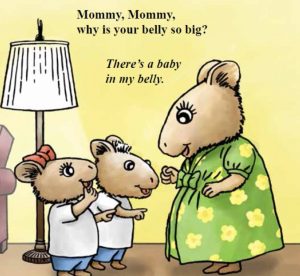 A Baby in the Belly is the perfect picture book for any toddler or preschooler about to become a big brother or sister.
There's a new baby hamster on the way!
Hamster twins Pamster and Samster just can't believe the good news – Mommy has a baby in the belly! Families will love this age-appropriate picture book for toddlers and preschoolers living with a pregnant mom.
Bouncy and delightful, this story will hit the spot for pregnant parents everywhere who need just the right book to introduce toddlers to the wonders of a growing family. Hamster twins Samster and Pamster wonder why Mommy's belly is getting so fat. When she tells them the answer, they just can't believe it, so they run to ask Popster, Gramster, and Bampa if it's really true. Finally convinced, the kids' excitement builds until at last the noisy little bundle arrives home. This is the first time writer Cheryl Chapman teams up with artist Phil Lobdell. A Baby in the Belly is Phil's first picture book. Born in a thank you note and ending up in a story, Phil's hamsters inhabit a world not unlike his own neighborhood!
Images and Text from A Baby in the Belly
Mommy. Mommy,
Why is your belly so big?
There's a baby in my belly.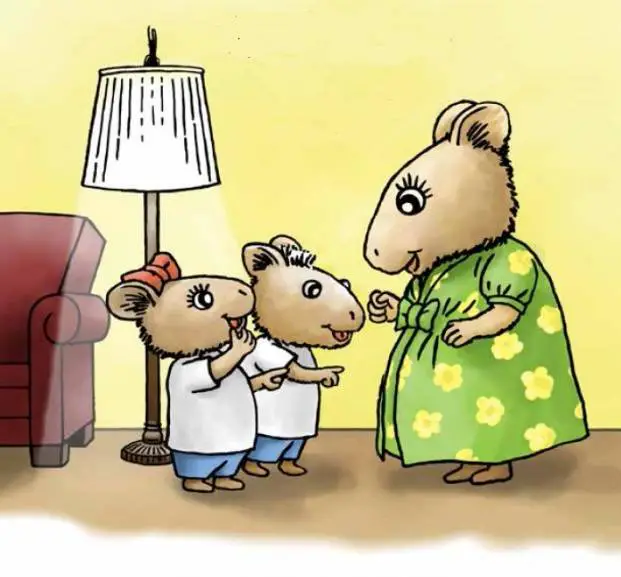 There's a baby in your belly?
There's a baby in there? A little hamster babester?
We don't think so! Let's ask Popster.
Popster, Poster, why is Mommy's belly so big?
There's a baby in Mommy's belly!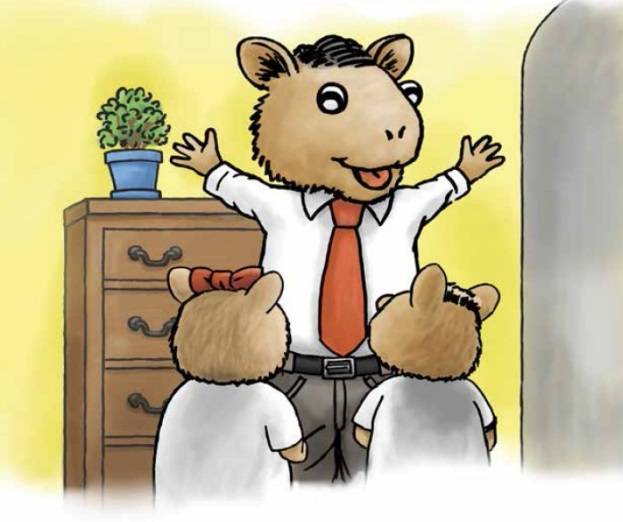 There's a baby in your belly? There's a baby in there?
A little hamster babester? We don't think so!
Babies come in cribs. Let's ask Gramster…
<end of sample>
About the Author
Cheryl Chapman lives on the southern shores of Lake Michigan in a home that feels like a camper, nestled in the Indiana Dunes. A retired teacher, she loves to travel, bike, hike, and write, but she especially loves to be with her grand-kids.
Cheryl grew up in Wisconsin, Minnesota, Illinois, Iowa and Oklahoma, the oldest of the 5 Orth kids. After studying in Germany, she was lucky enough to get married in Heidelberg Castle, (the inspiration for the Disney castle). After that she moved to Texas, Kentucky, Illinois, working as an early childhood educator for many decades, even winning an award for being one of the 10 "Luckiest Teachers in Chicagoland", before retiring and finally, happily ever after, in Indiana!
Cheryl's been a writer all her life, first getting a poem about a tree published in a national magazine when she was 10. As the oldest child, she would often write or tell stories just to keep the littler ones entertained.
Getting two picture books, PASS THE FRITTERS, CRITTERS and SNOW ON SNOW ON SNOW, published was so much fun, that now she's collaborating with her artist friends and publishing e-books on Smashwords! A BABY IN THE BELLY is her first collaboration with her good buddy, the magical artist Phil Lobdell, who really loves to turn his family into hamsters!
See more books about Family below
See more books about Animals below
---
Sponsored Links:
Note – if you sign up through these links, it doesn't cost you any extra, but FKB receives a small donation, which helps us with our project to buy more FREE Hardcopies   for kids who need them

All our posts are checked by Grammarly, the FREE online grammar checker (We still receive a donation even if you only sign up for the free account :-):