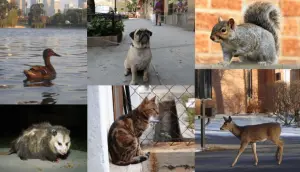 Animals in the City is a short book about animals you might see around a city, some common and some not so common. This book is guided reading level E, Grade 1.3, word count 111. Another great creative commons book from Mustard Seed Books.
Sample Text from Animals in the City
It's easy to see animals in the zoo. But if you look around the city, animals are everywhere!
<end of page 1>