As parents we're always looking for ways to entertain kids right? And an activity is engaging and educational, jackpot!
I've recently discovered this awesome learning activity which is great for kids and parents, and really easy to do: Photo Storybooks. It's a great way to learn, spend time together, and great way to store valuable memories.
A Photo Storybook to Remember Your Family Adventures!
After arriving back from holiday, Opa, who joined us, sent me some great books about the kid's adventures, combining some of the pictures he'd taken on the trip with some creative text.
It was so great for me to have both a family memory and a book for the kids to read all in one. It also proved invaluable in generating interest in reading, since the stories were about them.
You can find these books our files page here: Page link https://freekidsbooks.org/files
Or follow the direct link to the download for each here: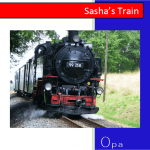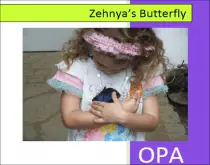 I quickly realised this activity had a lot of potential, with lots of sneaky hidden learning bundled inside.
A Photo Storybook Helps Children Learn Skills

Not only is a photo storybook an exciting project, which is sure capture the interest of your children when they choose a topic they love, they will gain valuable skills.
Computer and Word Processor Skills
Book Design
Editing Skills
Working with digital images
Writing Skills
Most children love seeing themselves in books, or creating books about something they enjoyed doing. They will love it even more if they're involved in the creation process, and it is a very simple process. This will generate an enthusiasm in both reading and in writing to, as they want to share the book.
When considering the writing, remember the book is for your memories – there's no right and wrong here, and the language should ideally suit you children's reading level, so keep it simple, and work together.
With word processing programs these days, it's a great deal of point and click, cut and paste, and some typing. Children will be able to create the file them selves with a little of your help, which also adds to the learning value of the activity. When children create books about themselves or activities they love they get very involved (remember: don't tell them it's educational, they'll be having so much fun they won't notice!).
Another learning opportunity built into the activity is to see what pages are needed to make a 'proper' book. Have your children look at their favourite books and see what pages and content are included along with the story. If you want the print version to look and read like a book, they will also need to think about layout – for example, is there any blank pages needed to ensure the first actual page of the book is in the right place (this may be odd or even depending on the book layout), and the back cover is always on an even page, for example.
With a little work on the formatting and some grammar/spell checking, your book can even end up looking really professional. Here's an example of a popular photo book from our home page: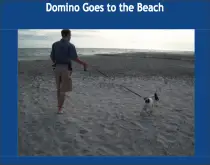 A photo adventure with Domino the dog at the beach: https://freekidsbooks.org/book/show/id/101
Domino's story is currently in our top 3 most popular books, based on number of downloads! Domino Goes to the Beach is a book about a trip away with the family pet. It helps children learn about looking after animals, and is a lovely story with real photos that children can relate to.
My Dad's a pretty good writer which helps, (he's written a few novels and short stories, you can also download free  here), but you really don't need to be great at writing to do this, nor do you need to be good with computers or photography.
Here's a quick guide to the steps involved:
Steps required to create a photo story book:
Collect your photos;
Decide on a story line;
Sketch out a rough draft of the story, and put the pictures in order;
Type the text and insert the pictures into a word processing or drawing program (for example Open Office);
Format the story including covers and title page etc, as required (include the book cover and title in the file laid out as you wish them to appear in print).
Export the file as a pdf or print the file to pdf printer to create a pdf file. (the pdf file is a print file which will not change, between computers, software, or users and is the best format for photo books)
The pdf file is now your "ebook memory" which you can send to friends, keep, put on your blog, print, …or send to us for inclusion here as a blog, file, or book!
Hint:When you export the pdf, you can change the images sizes so it is easier to handle, depending if you want to use the file for printing (higher resolution 300dpi recommended) or as a digital copy (150dpi recommended).
If you try this, we'd love to hear how you get along. And don't be afraid, I tried sewing a gecko today, and I have to admit a photo story book project is much easier and more rewarding! But I'll get back to the gecko projects one day…(https://freekidsbooks.org/gecko-wall-extended-version/)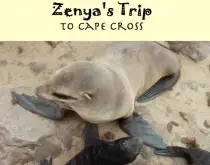 Here's a link to two of the photo story books my daughter Zehnya and I made (I bet you can guess her favourite subject!):
https://freekidsbooks.org/zenyas-trip-cape-cross/
https://freekidsbooks.org/all-about-seals/
If you want to publish your book:
on our site – send me a submission, see more information here:  https://freekidsbooks.org/submissions/
in hard copy- try CreateSpace,  they provide an awesome service for making good quality hard copies of your work, including a digital proof service, there are other similar sites, but in my experience Createspace is one of the best, or
use a local printer, most have good print on demand services now days
Give it a go, Create your own Photo Story Book 🙂 ….And happy creating!
Danielle