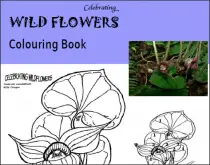 A wildflower colouring book, including hand drawn colouring images, and real colour photos of the flowers, a colour guide for colouring in, and factual information about the flowers. A great book for gathering information for early grades biology projects.
Text and Images from Creating Wild flowers – Colouring Book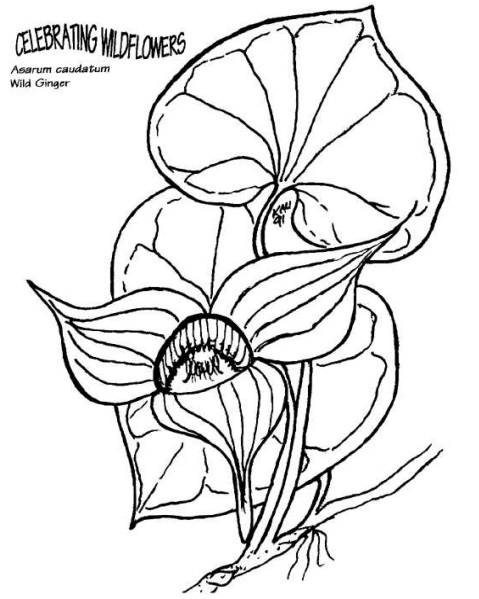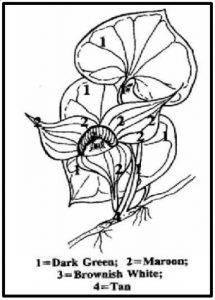 Wild Ginger (Asarum Caudatum):
(British Columbia wild ginger, western wild ginger, long-tailed wild ginger) A perrenial, evergreen ground cover, growing under the shade of forest canopies in western North America. In spring, it develops beautiful rust coloured flowers, often hiden underneath the large reniform (kidney/heart shaped) leaves, which stem from long rhizomes (roots). The leaves emit a pleasant ginger-citrus aroma when crushed. Once established the plant is self sufficient, relatively drought hardy, slug resistant, and although prefering shady areas it can survive almost anywhere. A great plant for the garden!
<end of sample>
See more Colouring books below. 
Read more books by Danielle Bruckert below. 
---
Sponsored Links:
Note – if you sign up through these links, it doesn't cost you any extra, but FKB receives a small donation, which helps us move towards our aim of
FREE Hardcopies!  
All our posts are checked by Grammarly, the FREE online grammar checker (We still receive a donation even if you only sign up for the free account :-):


This site is hosted by Bluehost:

Leave a comment (it won't be public) if you want help getting your own website cost-effectively.