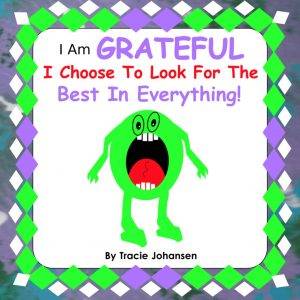 I Believe Gratitude Creates Joy!
If you are not feeling good and want to stay in bed, because of bad thoughts roaming around in your head. Read this book before you get up, to improve your attitude and always stay focused on gratitude. There are so many things in this world to be grateful for, and when you appreciate the small things you'll find even more.
Another great inspirational book from Tracie Johansen.
Author Bio
Tracie Johansen is the author of a series of "I Am" quick read inspirational books for kids and adults. She loves to write books to inspire people to be excited to start each day! Her goal is to motivate people to live an authentic life so they can find their purpose and live to their full potential. You can get a free copy of her kids ebooks here.
http://www.azpazazbunch.com/KidsBooks.html
See more books from Tracie Johansen on Free Kids Books below: