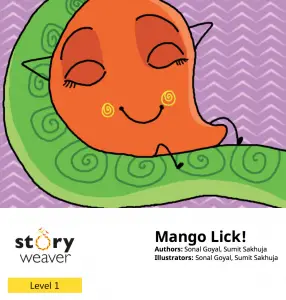 Mango Lick! A wordless book, provides 6 colourful illustrations of the main character, a mango, on a journey with a not so nice surprise ending. The book also provides guidance on how to use wordless books with young children.
This book would make a great prompt for creative writing exercises in early grades for school or home school use.
Another great children's book brought to us by Pratham and Storyweaver.
Here are some other wordless book you may like on FKB: