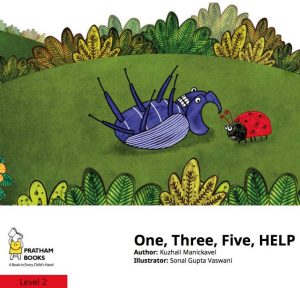 One, Three, Five, HELP is a maths story that includes adding exercises and a lesson about odd and even numbers.
See more books like this in our Maths category.
See more books from the creators in our Pratham-Storyweaver category.
Author: Kuzhali Manickavel
Illustrator: Sonal Gupta Vaswani
Text and Images from One, Three, Five, HELP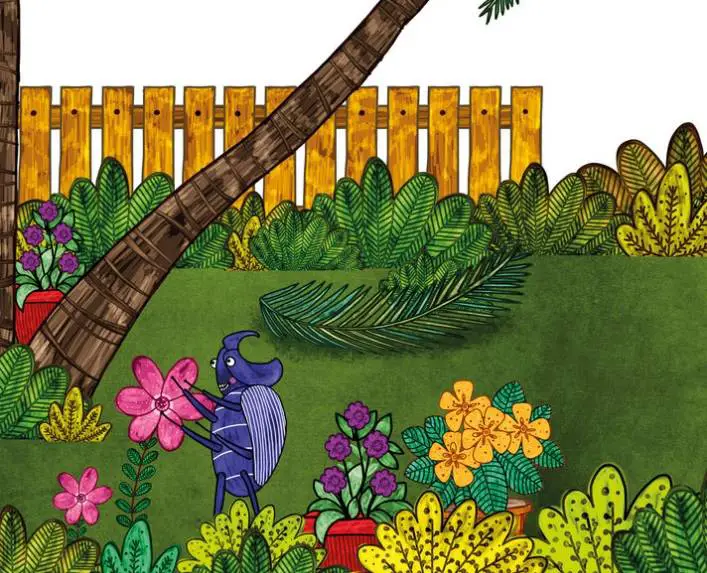 The coconut beetle loves to count. He is counting petals now.
One, two, three, four – THUMP!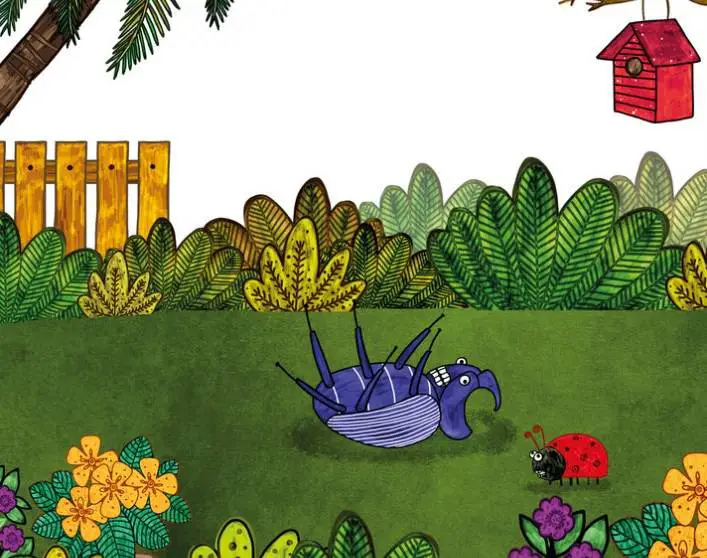 "Ladybug!" he shouts. "Can you flip me over, please?"
The ladybug pushes and huffs and puffs. But she can't flip the coconut beetle over.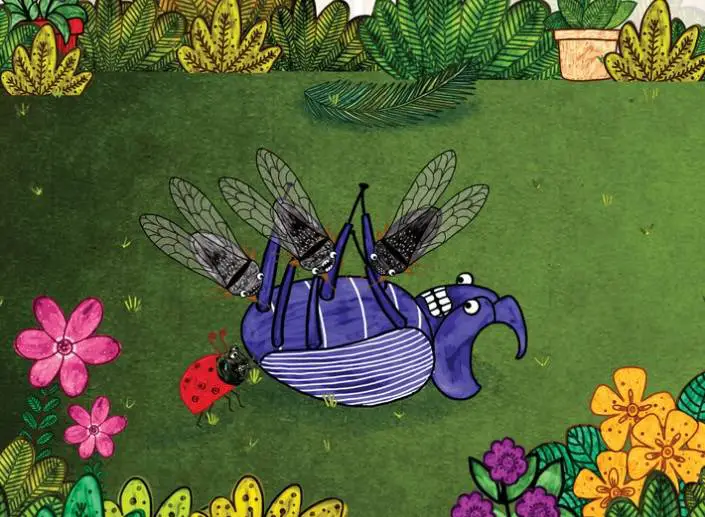 "Cicadas!" she calls out.
Three cicadas come to help. The coconut beetle counts his friends. "One, two, three, four. Four is an even number!"
Four insects push and huff and puff. But they can't flip the coconut beetle over.
1+3=4
<end of sample>
See more books about Insects below
See more books about Maths below
---
Sponsored Links:
Note – if you sign up through these links, it doesn't cost you any extra, but FKB receives a small donation, which helps us with our project to buy more FREE Hardcopies   for kids who need them

All our posts are checked by Grammarly, the FREE online grammar checker (We still receive a donation even if you only sign up for the free account :-):