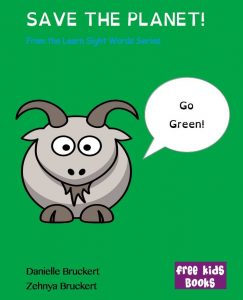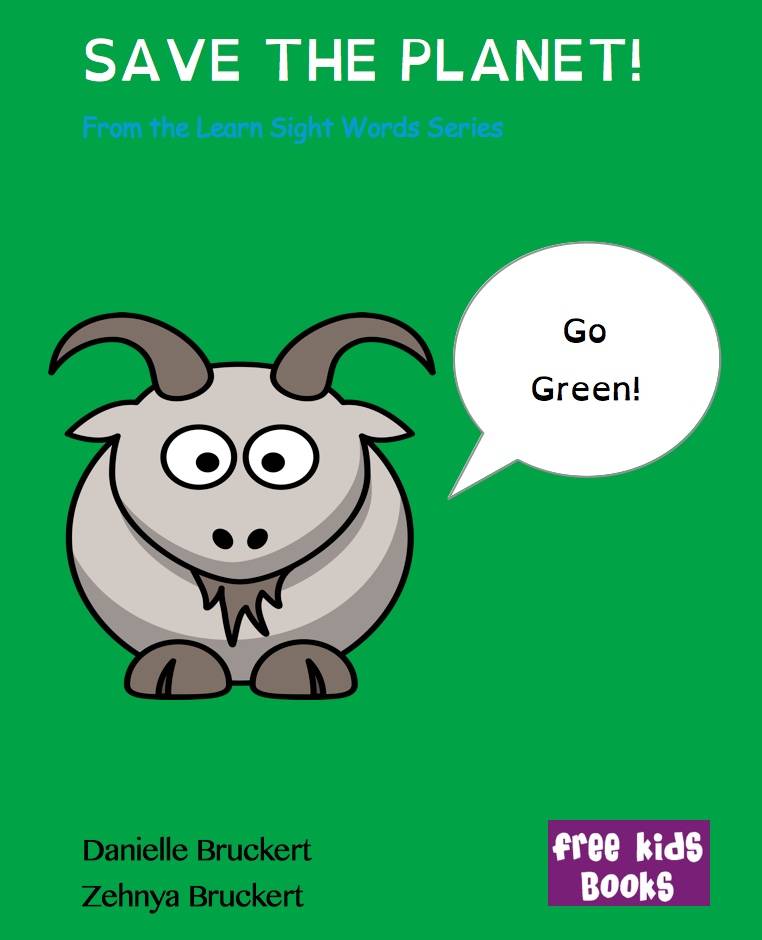 Save the Planet is a short simple book for young children, and beginner ESL readers, promoting values of conservation and ecologically-friendly behaviour.
This book teaches children ten important lessons about conservation and actions that can help preserve and conserve our natural environment and the resources, for those of us, people and animals, who inhabit it. There are suggestions for lessons supporting the topics at the end which can be used for environmental / earth science education for classroom or home school exercises.
Each of the ten lessons in the book is introduced by an animal with a name that uses alliteration, eg Gerty Goat, Wally Walrus. These animals are a feature of Free Kids Books' life lessons, Be Nice sight words series.
All books are available in Creative Commons – CC-BY-SA-NC, as a pdf download, read online, and in an editable form too – which allows users to build on this resource, create lesson materials, or even new resources to share. Editable books can be a good way to teach older children editing, formatting, and writing skills, to create their own books in the same style, please do share them with us if you do!
You can read along with this book in the following video:
Here is the editable version of this book: Save_the_Planet odg
Note – these books are created using open office draw, since for picture-based books, this format works much better, images and text can be interplayed on each page and don't scroll. OpenOffice is a free program available at https://www.openoffice.org.
Download or read the flipbook of Save the Planet on the buttons below the post.
Text from Save the Planet:
Reduce! Reuse! Recycle!
Always put your trash in a bin.
Save water and electricity.
Reduce your carbon footprint.
Use renewable energy.
Buy products that can be recycled.
Plant an indigenous tree
Support sustainable practices.
Don't waste natural resources.
Save the planet! We only have one.
The book includes some activities for children to help them think about and discuss conservation concepts at the end.
See all the books in the FKB Be Nice Series here: https://freekidsbooks.org/tag/be-nice/
See more books like this in our conservation category.
See more of our books about conservation below
---
Sponsored Links:
Note – if you sign up through these links, it doesn't cost you any extra, but FKB receives a small donation, which helps us with our project to buy more FREE Hardcopies   for kids who need them

All our posts are checked by Grammarly, the FREE online grammar checker (We still receive a donation even if you only sign up for the free account :-):