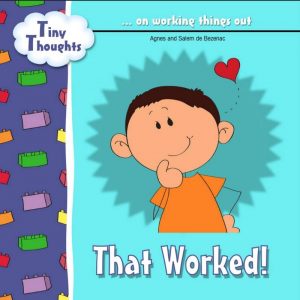 That Worked! – Solving sibling rivalry – Did you ever have a problem with your younger brother or sister? Need a solution that really works? Want to solve the problem yourself? This book will help…..My little sister keeps grabbing the toys I want, what can I do? Should I yell to my Mom for help, or just grab the toy off my sister, or should try to find out what I can do that will work for us both? Mom would be really happy then. This book will help you help your children learn about good behaviour choices, with lots of opportunities for interactive lessons on the way.
By: Salem and Agnes de Bezenac
This ebook is brought to us by iCharacter, a publisher that promotes values. See many more ebooks with character lessons from iCharacter here on Free Kids Books, in our iCharacter category.
See more books focus on family like these that teaches us in Solving sibling rivalry below