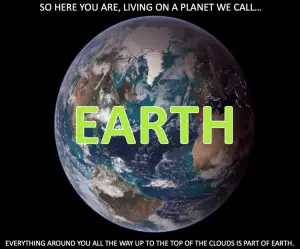 Welcome to Life, an early science book explains in a narrator style to you the reader all about where we are and where we come from. Welcome to life, a creative commons children's book beautifully tackles complex subjects in very easy to understand and informative way. Ryan aptly subtitles the book, A Guide for New Members of the Human Race. 
Welcome to Life  Sample Pages
So you are here, living on a planet we call
…EARTH
Everything around you way up to the top of the clouds is part of Earth.
That big hot ball in the sky is
THE SUN
Every time you have a birthday, the earth has gone all the way around the sun since your last birthday.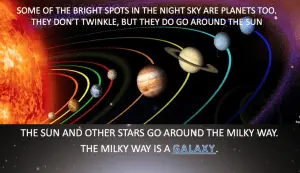 The sun is a star. So are the other twinkling dots of light in the sky at night.
<End of Page 2>
More books from Ryan Somma:
This is the second creative commons children's book from Ryan Somma at FKB, if you liked this one you may also enjoy The ABC's of Biodiversity: https://freekidsbooks.org/abcs-of-biodiversity-a-truly-amazing-alphabet/