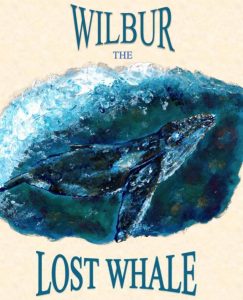 Wilbur the Lost Whale, a children's marine conservation picture book, tells a tale of destruction in the ocean at the hands of the humans, followed by a happy ending when Wilbur finds his family in a new protected conservation area, and Wilbur learns that humans are not all bad. An endearing story as Wilbur searches for his family through all his old favourite places which are nearly destroyed by careless humans. Wilbur is relieved when he finally finds his family in a safe place and learns that there is hope.
WRITTEN AND ILLUSTRATED BY ALEXANDRA ASPINALL
Sample Text from Wilbur the Lost Whale ( free marine conservation picture book )
There once lived a whale called Wilbur. Although he was ENORMOUS, Wilbur felt so small in the deep blue sea, because he was lost and all alone.
When he was a baby whale, Wilbur travelled the entire ocean with his mother. They'd travel from warm, tropical waters to the icy cold depths of Antarctica to meet their family. The oceans were bursting with life!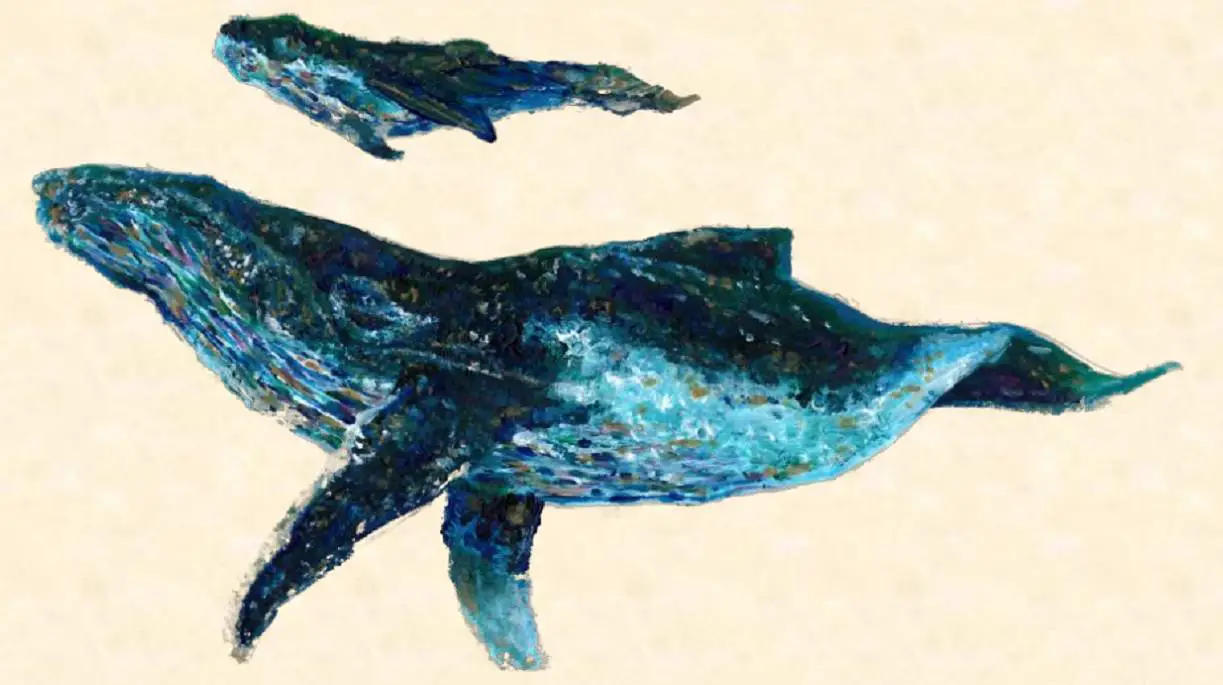 "I have to find my family," thought Wilbur. "Maybe one of my friends on the coral reef knows where they are!"
Coral reefs are bustling underwater cities, full of permanent residents like butterfly fish, and visitors like rays.
Every fish on the reef has its own specific job which helps the community to thrive!
When Wilbur was young he used to love playing with all his friends on the reef.
He'd play fin-chase with feisty trigger fish…
<End of Page 2 of Wilbur the Lost Whale>
Select the links below to read the full text of Wilbur the Lost Whale with beautiful hand-painted illustrations.
More conservation books can be found under our Conservation Category.
For future marine biologists this book makes a perfect way to pass the time. The Protect our Oceans a marine conservation activity ebook contains lots of marine conservation-based activities such as a find the word game, matching puzzles, a drawing activity, and a colouring activity, along with lots of facts to be learned along the …
Grandpa Farouk has an amazing garden and when Amir visits, he loves helping out with all the tasks. Text From Grandpa Farouk's Garden Deep in the city, surrounded by houses and bricks and tar, you'll find Grandpa Farouk's garden. Amir visits Grandpa once a week. He loves the leaves and owers and trees. Amir helps to …
Two friends learn about repairing things, a shirt, an iron, a bicycle tyre. This story is about inspiring repair and not throwing away broken items to reduce our carbon footprint. Attribution Text: A Stitch in Time (English), written by Himadri Das, Veena Prasad, illustrated by Ankitha Kini, supported by CISCO, published by Pratham Books …
Author: Ashish Kothari, Illustrator: Sangeetha Kadur
Wildlife in a City Pond is a a level 4 picture from Pratham's storyweaver platform. Wetlands in any city are seen mostly as wasteland, waiting to be built over. It takes a tireless environmentalist to show us what city ponds really are – magically rich ecosystems worth preserving. Based on a real-life experience, here is …
---
All our posts are checked by Grammarly, the free online grammar checker (British English used):
This site is hosted by Bluehost:

Leave a comment (it won't be public), or contact me if you want help getting your own website cost-effectively.