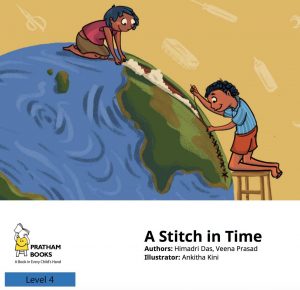 Two friends learn about repairing broken items, a shirt, an iron, a bicycle tyre. This story is about inspiring repair and not throwing away broken items to reduce our carbon footprint.
Attribution Text: A Stitch in Time (English), written by Himadri Das, Veena Prasad, illustrated by Ankitha Kini, supported by CISCO, published by Pratham Books (© Pratham Books, 2018) under a CC BY 4.0 license on StoryWeaver. Read, create and translate stories for free on www.storyweaver.org.in.
Written by Himadri Das, Veena Prasad . © Pratham Books , 2018.
Sample text from A Stitch in Time – repairing broken items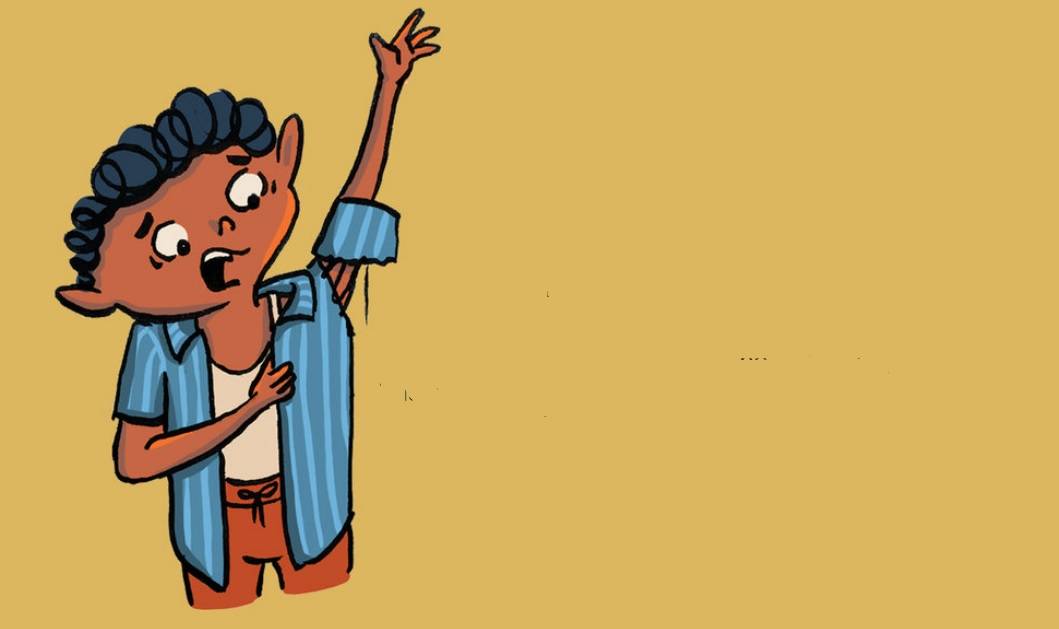 Khrrrrrrr…
"Oh no," wails Shyam.
The seams of his favourite shirt have come apart.
"I can't wear this shirt anymore, Thatha!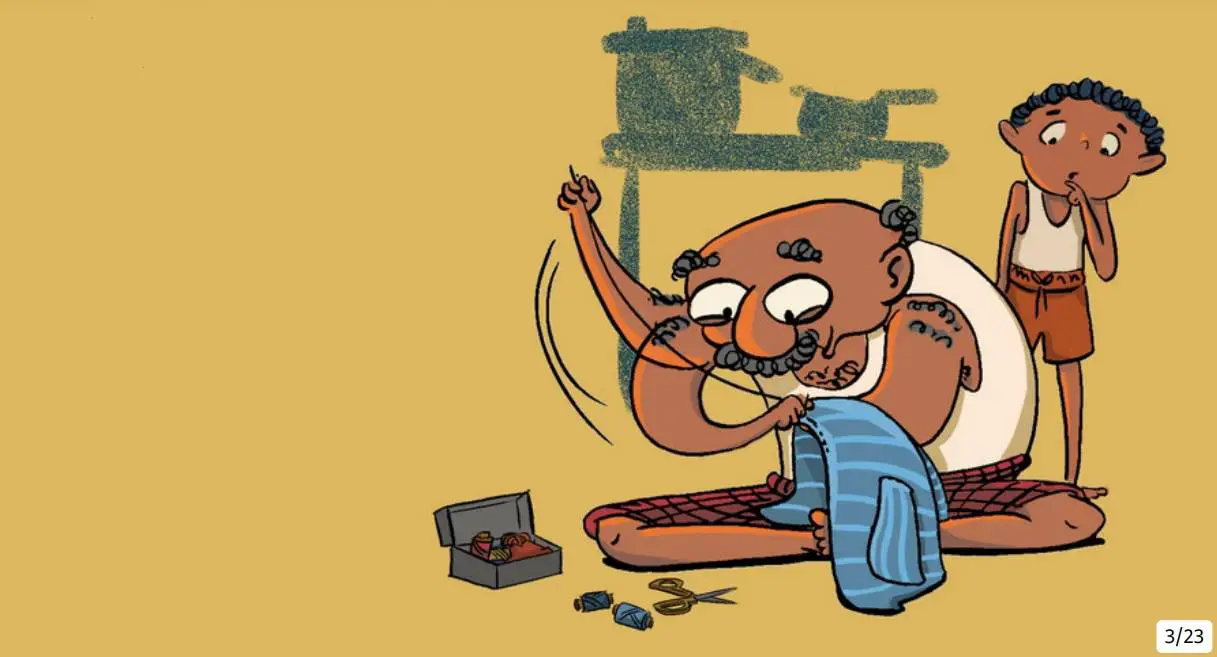 "Of course you can, silly," his grandfather says.
"We can repair it!"
Thatha takes a needle and a spool of blue thread.
He shows Shyam how to stitch
the seams together.
<end of excerpt>
Or you can watch and read along below
About Pratham, Read India
Pratham Books was set up in 2004, as part of the Read India movement, a nation-wide campaign to promote reading among children. Pratham Books is a not-for-profit organization that publishes quality books for children in multiple Indian languages.
Pratham's mission is to see "a book in every child's hand" and democratize the joy of reading.
Pratham's books are available now in digital form on the Storyweaver platform.
Or see FKB's most recent books below
---
Sponsored Links:
Note – if you sign up through these links, it doesn't cost you any extra, but FKB receives a small donation, which helps us move towards our aim of
FREE Hardcopies!  
All our posts are checked by Grammarly, the FREE online grammar checker (We still receive a donation even if you only sign up for the free account :-):


This site is hosted by Bluehost:

Leave a comment (it won't be public) if you want help getting your own website cost-effectively.