Two dogs, great friends, Big Mac and Little Dipper, go on an epic adventure to get to the bottom of The Big Question: What is on The Other Side? A lesson about boundaries and dreams, and understanding the reason we sometimes have restrictions.
Author: Danielle Bruckert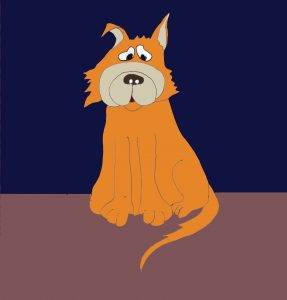 Exert: One day Mac was outside playing in the garden of the house where he lived with Mr and Mrs Smith, Tyron, baby Katia,
Dipper, and The Cat. He was pursuing one of his favourite pastimes, chasing The Cat, when suddenly, something caught his attention. <End of Second Paragraph, Page 1>
About the Author: This is the second book Danielle wrote and illustrated for children (after her non-fiction success), and inspired by her German Shepherds, and their continuous epic adventures, which for she imagined were just like in this book – lots of excitement, lots of worry, and some very scared dogs when they can't find home at nightfall. Some subtle lessons about choices and ways to explore them. It would help if she was home from work more for walks!