Billy and Ant are back, this time in Billy and Ant Lie, book 4 of the popular Billy Growing Up series.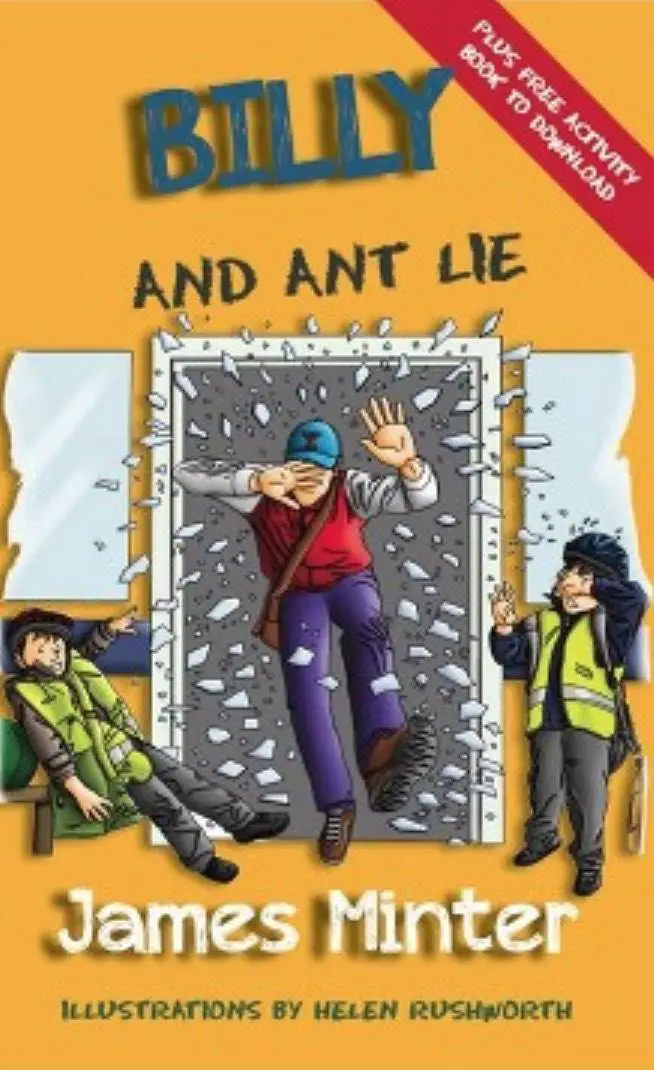 Billy and Ant Lie is the fourth book in the Billy Growing Up Series, aimed At elementary children to help them understand emotions and teach them important lessons in behavior.
This book is suited for children aged 6 to 9 years old. The story will help children understand the danger of telling lies.
About Billy and Ant Lie
Lying is common, and is done for number of reasons. The most frequent reason is to avoid trouble.
In the story Billy and Ant discover whatever you lie about, and whenever you lie, it affects something or somebody. And it can have serious consequences.
It is easy to embellish stories as you tell them. Billy and Ant get carried away with their own storytelling. Of course, everyone hopes to get away with a lie – that's why they are told – but there is always a consequence. Even their teacher gets into trouble without having had anything to do with the lie itself. Every lie, no matter how small, has an impact not only on the person who has told it, but on others too.
Review of Billy and Ant Lie:
"This engaging and at times exciting tale clearly shows how both Billy's and Ant's lives get awfully complicated because of what seemed at first like a harmless and convenient lie. Billy And Ant Lie makes it very clear that lying is never the best or easiest option, and it does so in a non-preachy and non-judgmental fashion." Jack Magnus for Readers' Favorite.
Billy and Ant Lie has a free activity book which goes with it, available at the author's site here:
Free Billy and Ant Fall Out Activity Book
See all the books from the Billy Growing Up series on the authors site, https://www.billygrowingup.com/, or see more from James Minter on his site, https://www.jamesminter.com Free Kids Books in his author site here, James Minter's Books on FKB. 
See more of the Billy Growing Up series here below
See more of our books about behaviour below
---
Sponsored Links:
Note – if you sign up through these links, it doesn't cost you any extra, but FKB receives a small donation, which helps us with our project to buy more FREE Hardcopies   for kids who need them

All our posts are checked by Grammarly, the FREE online grammar checker (We still receive a donation even if you only sign up for the free account :-):