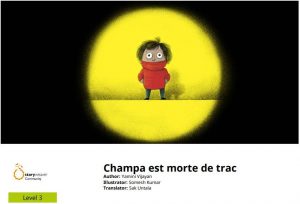 Champa est morte de trac French version of Stage Fright. Champ and Basant are best of friends. Champ loves to sing and she sings everywhere. One day Basant has an amazing Idea and told her to sing during their Annual Day! This suggestion brings back memories to Champ where she almost faint in fear on having to sing in front of many people. But determined and with her passion to sing Champ practiced hard to overcome her stage fright.
Author: Yamini Vijayan, Illustrator: Somesh Kumar
Text and Images from Champa est morte de trac – Stage Fright French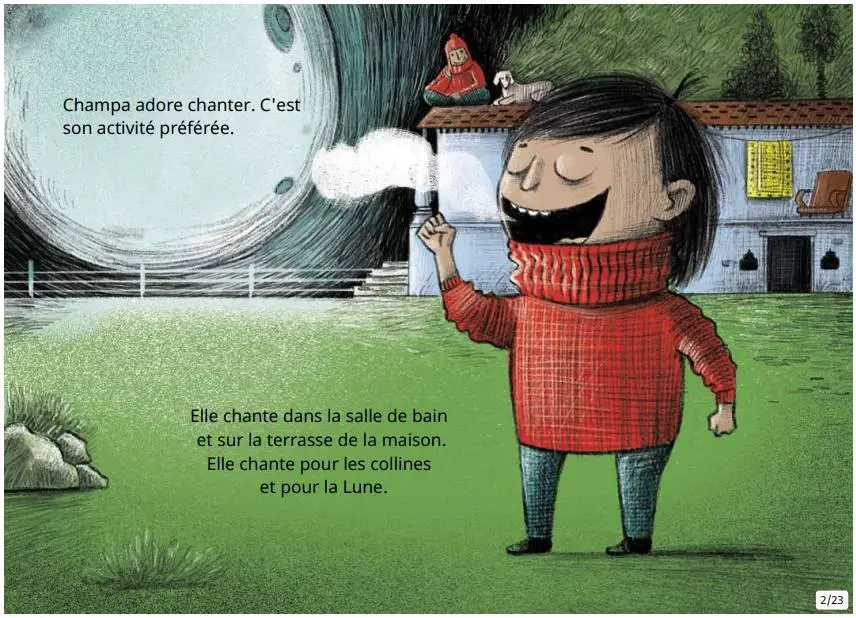 Elle bourdonne, elle rugit.
Elle chante au soleil ou sous la pluie.
Quand Champa chante, elle est transportée de joie.
Un beau jour, tandis que Champa chante, le regard de Basant s'illumine soudain.
« J'ai une super idée ! » s'écrie-t-il.
Basant est le meilleur ami de Champa.
Il fourmille toujours d'un tas d'idées.
Certaines sont géniales, d'autres vraiment pas terribles
<end of sample>