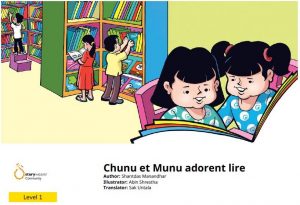 Chunu et Munu adorent lire is the French Version of Chunu and Munu Read, in this story we join our two protagonist as they show us how they fell in love with books. Here we can see Chunu and Munu spend their time inside the library. They discover amazing stories with wonderful pictures that astonish them. They were captivated by the stories of animals, arts, and even songs that they can have just by reading a book.
This is a French Level 1 book brought to us by Pratham's Storyweaver. This book is perfect for early readers age 2-5 years old. The book consist of wonderful and fun pictures with a minimal length of words. These are specifically designed to keep your little ones attention to the book while slowly introducing them new words for them to use.
Chunu et Munu adorent lire (French), translated by Sak Untala, (© Sak Untala, 2019) from Chunu and Munu Read (English), by Shantdas Manandhar based on original story पढ्नु धैरे रमाइलो! (Nepali), written by Shantdas Manandhar, illustrated by Abin Shrestha, published by Room to Read under a CC BY 4.0 license on StoryWeaver. Read, create and translate stories for free on www.storyweaver.org.in
Sample from Chunu et Munu adorent lire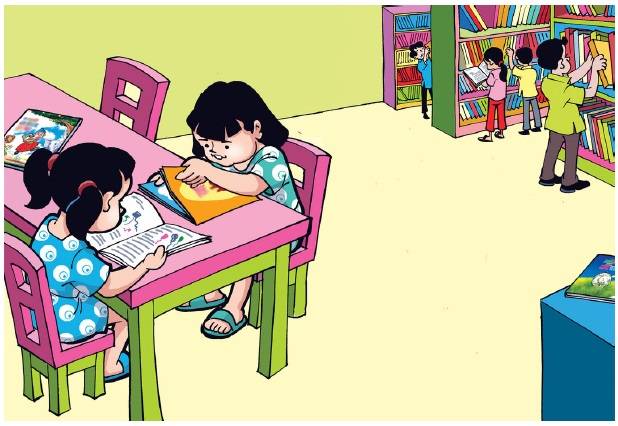 Chunu et Munu lisent des livres dans une bibliothèque.
— Chunu, regarde ce garçon qui tourne sur lui-même.
Quel beau dessin !
— Munu, regarde ces belles fleurs rouges !
— Chunu, regarde ces magnifiques papillons.
Leurs ailes sont de toutes les couleurs !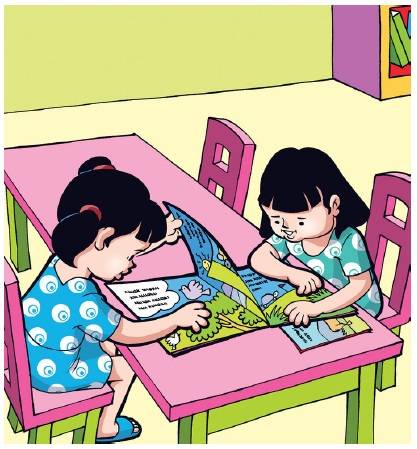 La bibliothèque est pleine de livres remplis de dessins fabuleux.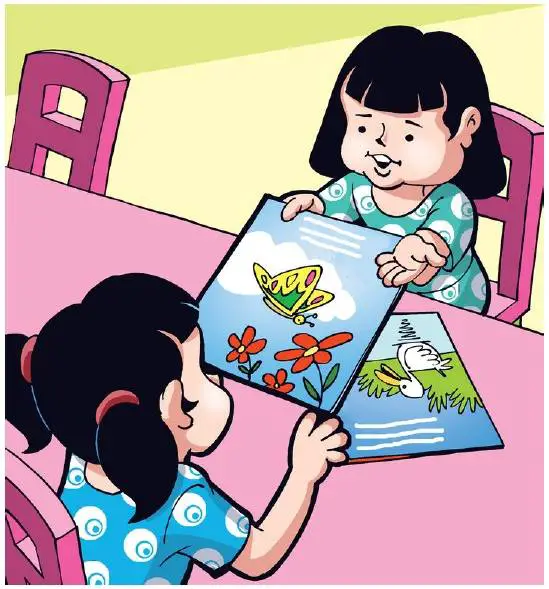 — Tiens, Chunu, lis ce livre.
Il y a plein de chansons dedans.
— Munu, lis-moi une histoire, s'il te plaît.
— De préférence, une histoire émouvante.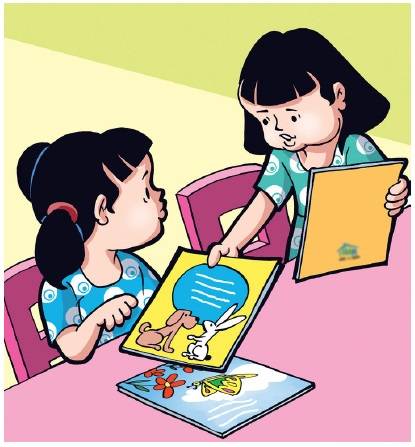 — Attends, Chunu, je vais m'asseoir à côté de toi.
Tiens, voilà un livre. J'en prends un aussi.
Nous allons lire ensemble.
— Oh, qu'est-ce quec'est ?
Un chien et un lapin qui vont à l'école.
— Regarde cet ours assis dans un fauteuil.
Il a le regard doux.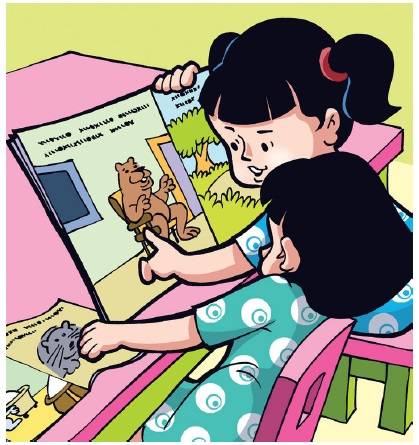 — Tu veux que je te raconte une histoire qui parle de quoi ?
D'un chien ou d'un lapin ?
— Raconte-moi une histoire qui parle d'art,
avec plein d'images dedans.
— Je suis tellement contente d'être à la bibliothèque !
Je vais venir tous les jours lire des livres.
— Chunu, tu sais pas quoi ?
Nous allons emprunter des livres,
comme ça, nous pourrons les lire à la maison.
Les livres sont nos amis.
Lisons des livres ! Aimons les livres !
<end of sample>
About Pratham, Read India
Pratham Books was set up in 2004, as part of the Read India movement, a nation-wide campaign to promote reading among children. Pratham Books is a not-for-profit organization that publishes quality books for children in multiple Indian languages. Pratham's mission is to see "a book in every child's hand" and democratize the joy of reading.
Pratham's books are available now in digital form on the Storyweaver platform.
Chunu et Munu adorent lire English Version Below.
English Version
See more Pratham books' Storyweaver below
See more books in French below
---
Sponsored Links:
Note – if you sign up through these links, it doesn't cost you any extra, but FKB receives a small donation, which helps us move towards our aim of
FREE Hardcopies!  
All our posts are checked by Grammarly, the FREE online grammar checker (We still receive a donation even if you only sign up for the free account :-):