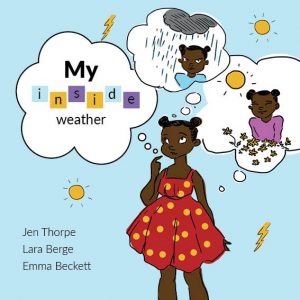 My Inside Weather is an awesomely simple way of understanding the feelings we sometimes have inside and what to do about them. Sometimes we feel all smiles like there are sunshine and rainbows inside. We can tackle anything. Other times it feels like there is a huge storm, nothing goes right and everybody makes us mad. Does everyone feel like this, and what should we do? My Inside Weather helps children understand that different moods are normal, everyone has them. No one feels sunshine and rainbows all the time, just like it doesn't always stay sunny outside, or if it does it's actually not a good thing.
Illustrated by Lara Berge, Written by Jen Thorpe
This beautifully illustrated children's book makes a great starting point for open discussion in a classroom or community environment, or with your own children. Children need to learn emotional development as much as they do writing and maths, and understanding our feelings is a great starting point.
Download the book or read it online in the links under the post. This book is a creative commons book, brought to us by BookDash. On their website, you can find the original files and images which can be used to create a new story or in fact in any way you choose, as long as you attribute the creators, and share the resulting work in the same way.
If you want to listen to a fun version of this book check out the following link:
Text From My Inside Weather
It's easy to talk about the weather outside, even if it changes all the time.
But it's hard to talk about the weather inside me. Sometimes it feels like people don't understand.
Do you feel like that too? Some days my mind is full of sunshine and rainbows. I feel like I can do anything.
On other days my head is full of fog and clouds. It's hard to listen to what people are saying or to remember things.
I sometimes wake up feeling like it's windy and wild in my head. I feel tired and grumpy. And sometimes it feels like
it's raining inside me. It can be a drizzle making me feel sad, or a storm making me feel angry.
Sometimes the weather inside me doesn't match the weather outside.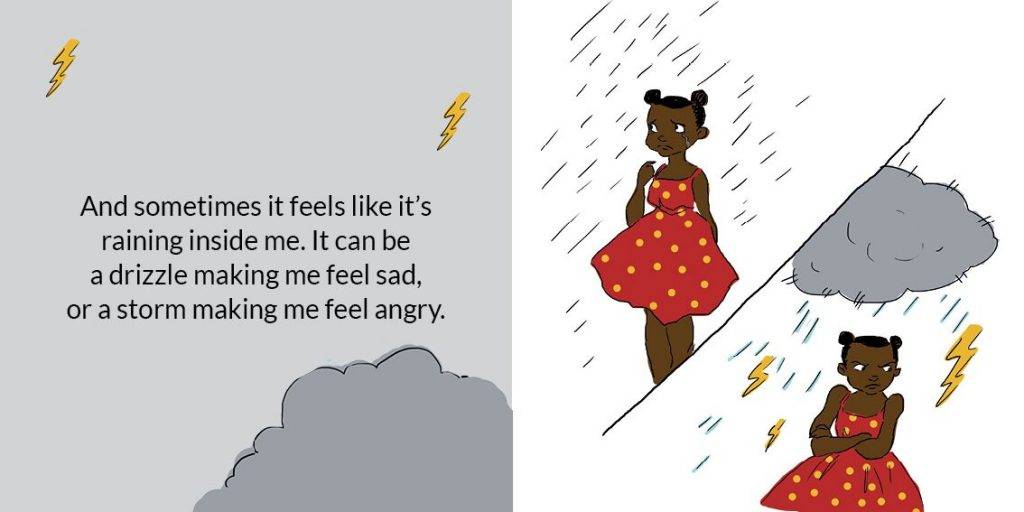 Sometimes my inside weather doesn't match how I want to feel or how I think I should feel.
Is that okay? Yes, of course it is. The best thing to do when we feel like our inside weather is strange is to tell
someone we love, and talk about it. They've got inside weather too, and they'll understand.
<End of Text from My Inside Weather>
If you are interested in children's books about emotions like this book you might also enjoy these two, both are about learning to handle emotions:
Teaches us about calming our emotions, and handling our anger when dealing with conflict, and
A Knight With a Heart teaches EFT techniques for removing negative emotions, relaxing, and gaining focus.
Or check out our EMOTIONS category of where there are lots of other stories and non-fiction books for children about emotions.
---
All our posts are checked by Grammarly, the free online grammar checker:
This site is hosted by Bluehost:

Leave a comment (it won't be public) asking me to get in touch to find out more about getting your own website cost-effectively.