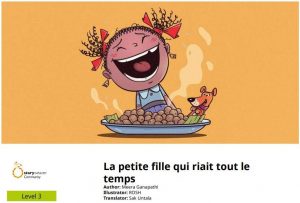 La petite fille qui riait tout le temps – The Girl Who Could Not Stop Laughing French – Tsundari cannot control her laughter, she thought her laughing was a serious problem or illness because she cannot stop bursting out of laughter even inside the classroom thus ending in her being sent out of the room. But laughter is a natural way for people expressing they are happy and ok. Even animals and our ancestors laugh to express how they feel.
Author: Meera Ganapathi Illustrator: ROSH
Text and Images from La petite fille qui riait tout le temps
mouuuhahaHAHAHAHA!
Une explosion de rire retentit soudain dans la classe de CM1.
Monsieur Gundappan, le professeur de mathématiques, sut tout de suite où cette bombe avait explosé.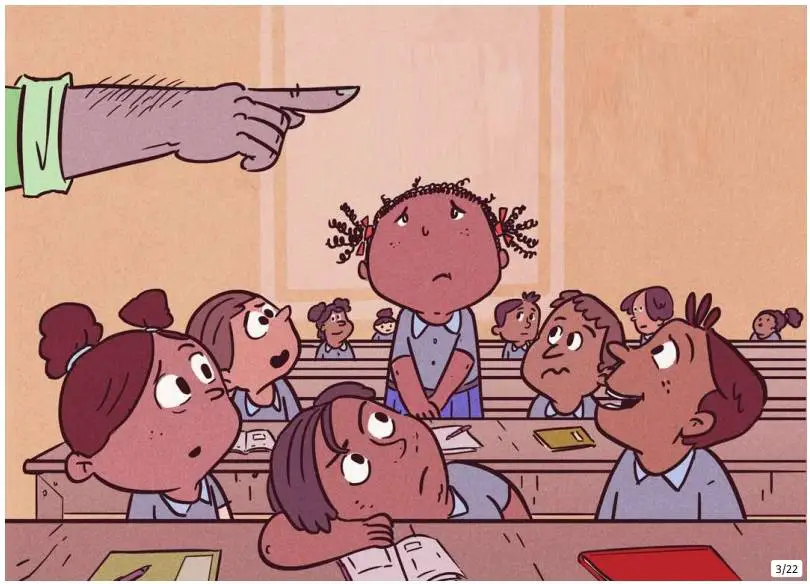 — T. Sundari, sortez ! ordonna-t-il.
Toute la classe se tourna en silence vers T. Sundari, qui était assise au cinquième rang.
— Mais, Monsieur, j'ai essayé de contrôler mon rire, mais je n'ai pas pu, il a éclaté tout seul.
Toute la classe de CM1 éclata de rire à son tour.
<end of sample>
Read the full book by selecting one of the buttons below the post.
La petite fille qui riait tout le temps English version below:
A picture book about laughing
Read this book in English here.
See more books in French below