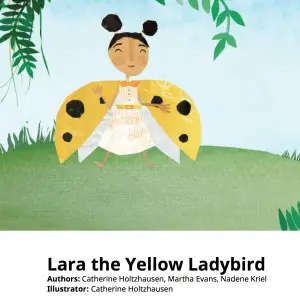 Lara the yellow ladybird is different from all her friends, her differences make her unique, but she doesn't always like being different, what would it be like to be the same as the others? Read this book to find out.
Lara the Yellow Ladybird makes a great early reader with lots of repetition and a nice lesson about being happy about being yourself.
Another great free childen's story from BookDash.
Save