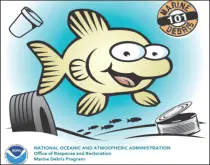 The Marine Debris Activity Book is an activity book to help children learn about the damage to our oceans caused by marine debris, and it's effects on the environment, beaches, and the sealife.
See more books about marine life in our Sea Creatures Section.
See more books from NOAA in our NOAA Section.
NOAA books are available in public domain, which means you are free to modify them and use as you need, however, it's always best to give credit to the author. See more public domain books such us this Marine Conservation Puzzle Book in our Public Domain section.
See more books about Sea Creatures below
---
Sponsored Links:
Note – if you sign up through these links, it doesn't cost you any extra, but FKB receives a small donation, which helps us with our project to buy more FREE Hardcopies   for kids who need them

All our posts are checked by Grammarly, the FREE online grammar checker (We still receive a donation even if you only sign up for the free account :-):