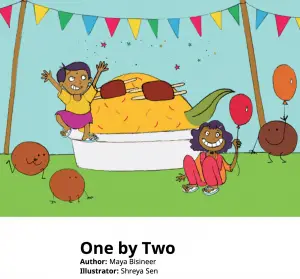 One by Two is a fun picture book where we learn how to share equally one by two.
Two friends visit a local fair, but they only have enough money for one plate.
Another great creative commons picture book brought to you by Pratham and the Storyweaver platform.
Author: Maya Bisineer
Illustrator: Shreya Sen
Text and Images from One by Two – Fun story about sharing equal parts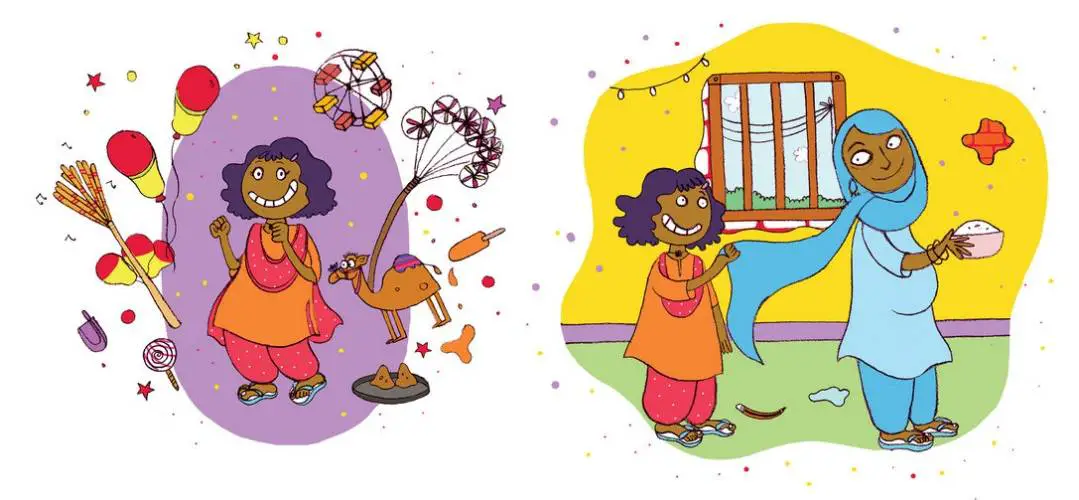 Jiya was excited. It was Big Mela day!
"Hurry up, Ammi!" Jiya tugged impatiently at Ammi's dupatta.
Ammi smiled. She knew the real reason for Jiya's excitement.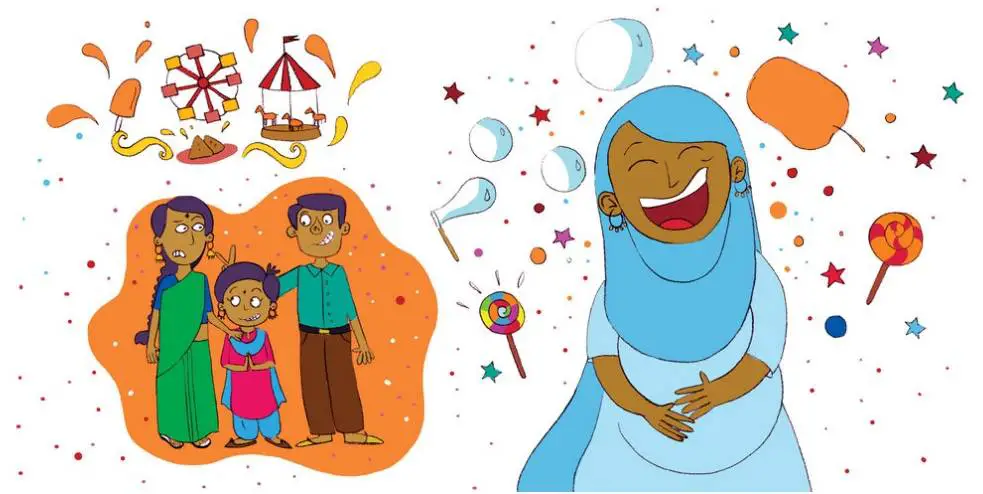 "The Big Mela is open ALL day, Jiya," she said. "It isn't going anywhere."
"But Rani is! To a wedding! In the afternoon…" Jiya stopped suddenly.
Ammi roared with laughter. "I knew you two rascals had planned this together!"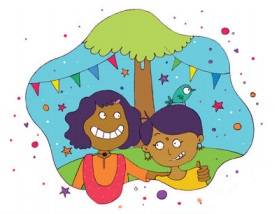 Rani was Jiya's neighbour. She
was only five, and she adored
eight-year-old Jiya.
Jiya wondered how Ammi had
known their secret.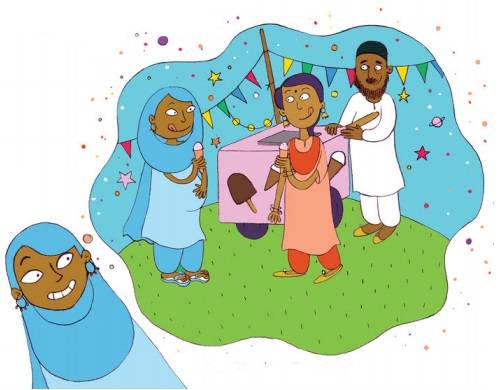 "Ammi magic!" winked Ammi.
She didn't tell Jiya that she and
Rani's Amma had made their
own plans for the Mela. Ammis
have secrets too
<end of sample>
Or read along with the video below
About Pratham Books
Pratham Books goes digital, FKB  is helping with their aim to get a book in every child's hand!
Storyweaver, their digital platform is provided to weave a whole new chapter in the realm of multilingual children's stories. Knitting together children, authors, illustrators and publishers. Folding in teachers, and translators. Creating a rich fabric of openly licensed multilingual stories for the children of India and the world. Their unique online platform, StoryWeaver, is a playground where children, parents, teachers and librarians can get creative, using the resources to make your own unique books online.
About Creative Commons
Content under Creative Commons licenses can be downloaded, translated and can even be used to create new stories ‐ provided you give appropriate credit, and indicate if changes were made. To know more about this, and the full terms of use and attribution, please visit the following.
See more books about Friendship below
See more books by Pratham's Storyweaver below
---
Sponsored Links:
Note – if you sign up through these links, it doesn't cost you any extra, but FKB receives a small donation, which helps us with our project to buy more FREE Hardcopies   for kids who need them

All our posts are checked by Grammarly, the FREE online grammar checker (We still receive a donation even if you only sign up for the free account :-):