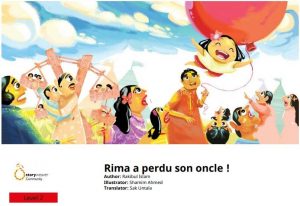 Rima a perdu son oncle! – in Brave Rima French version, Rima and her uncle went to the fair. Amazed by the colourful decorations, flowers, balloons and other display, With all the festivities going on around her Rima loses sight of her uncle and found herself missing.
This book is rated as french level 2 licensed under creative commons brought to us by Pratham's Storyweaver.
Author: Rakibul Islam Illustrator: Shamim Ahmed Translator: Alisha Berger
Text and Images from Rima a perdu son oncle! – Brave Rima French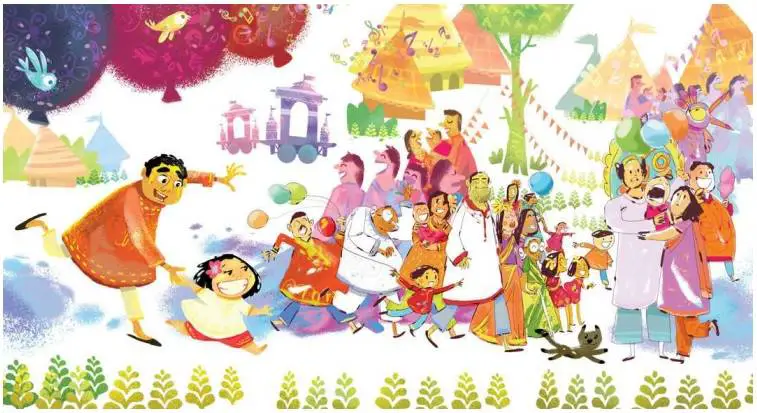 Rima se rendit à une fête traditionnelle avec son oncle.
Il y avait plein de couleurs partout.
Du rouge, du blanc… Son oncle adorait le rouge.
Il y avait aussi beaucoup de stands
et plein de choses à acheter partout !
<end of sample>
See more books in French below