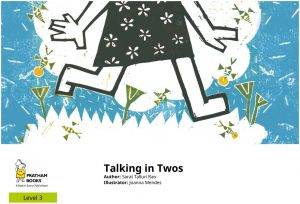 Talking in Twos – is about the computer language of binary, how it is being used in computer programming and how specific machines follow instructions.
A perfect introduction to binary for children, the book explains how even the monitor that you are looking at right now uses 1s and 0s, to determine how bright the screen in front of you will be. Binary are presented as 0s and 1s, of which in computer language 1 means yes and 0 means no. Music too is stored in Binary. Each note of each instrument stands for a number called a frequency. This is translated into 1s and 0s.
Talking in Twos (English), is written by Sarat Talluri Rao, illustrated by Joanna Mendes, supported by CISCO, and published by Pratham Books (© Pratham Books, 2018) under a CC-BY 4.0 license, first released on StoryWeaver. Read, create and translate stories for free on https://www.storyweaver.org.in
Sample Pages from Talking in Twos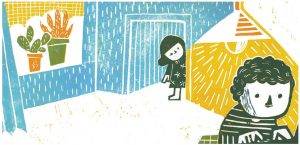 When Siphar says 'Enter' to Gia, she understands.
That is because the meaning of the word is stored in her brain.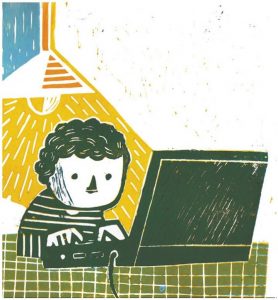 When Siphar presses 'Enter'
on the computer, the
computer understands.
That is because the meaning
of the word is stored in its
brain.
The instruction 'Enter' is stored in the
brain of the computer in Binary.
Binary is the language we use to
communicate with computers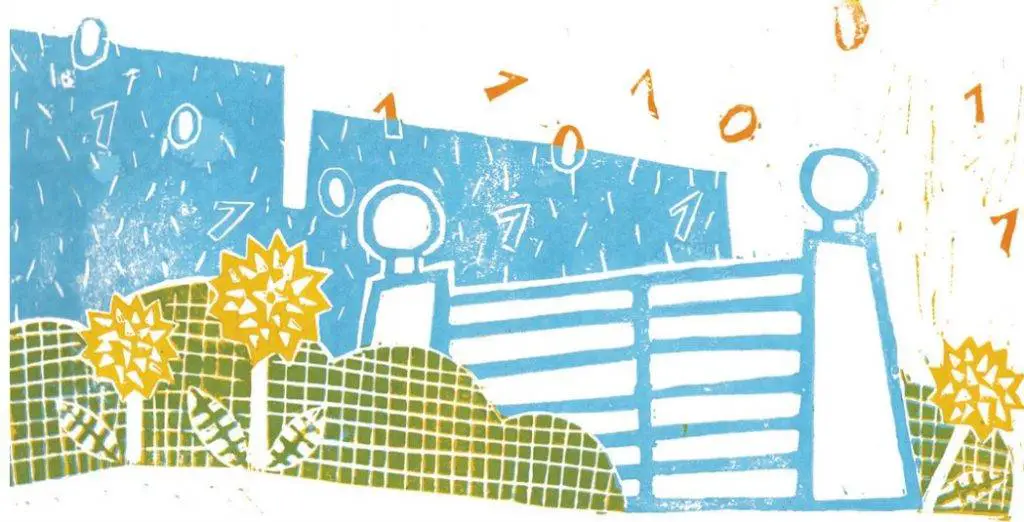 <end of sample from Talking in Twos>
About Pratham, Read India
Pratham Books was set up in 2004, as part of the Read India movement, a nation-wide campaign to promote reading among children. Pratham Books is a not-for-profit organization that publishes quality books for children in multiple Indian languages.
Pratham's mission is to see "a book in every child's hand" and democratize the joy of reading.
Pratham's books are available now in digital form on the Storyweaver platform.
Read Talking in Twos – French version here:
See more Pratham books' Storyweaver below
See more books in French below
---
Sponsored Links:
Note – if you sign up through these links, it doesn't cost you any extra, but FKB receives a small donation, which helps us move towards our aim of
FREE Hardcopies!  
All our posts are checked by Grammarly, the FREE online grammar checker (We still receive a donation even if you only sign up for the free account :-):