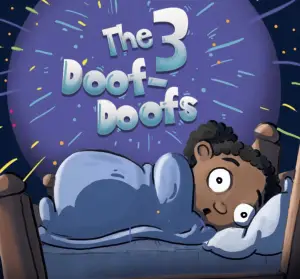 The Three Doof-Doofs tells a delightful tale of Sally, Solly, and Silly, three cute little creatures that are responsible for the Doof-Doof sounds you might hear when tucked up in bed. A perfect bedtime story to entertain and alleviate worries about thumps in the dark.
Another great free children's story from Bookdash.
Sample Text from The Three Doof-Doofs – A Bed Time Story
What is that?!
What is that doof-doof-doof noise?
A cat?
A mouse?
A visitor in the house?
No, it's something even furrier than a cat, even cuter than a mouse,
and much tinier than you and me.
<End of Page 2>
If you liked this book you may also like the following books also from our bedtime story category:
Save
Save
Save