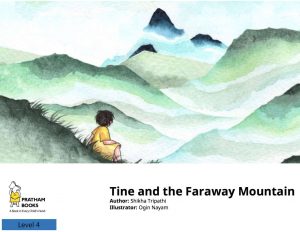 In Tine and the Faraway Mountain we follow the story of Tine Mena, a mountineer, who at the age of 25 became the first woman from North-East India to climb Everest.
Tine Mena was a young girl from  Mishmi hills of Arunachal Pradesh who heard the calling of the mountains. She had to hide her gender to become a army porter in the mountains, and after being discovered they let her stay on because her skills were so good, paving the way for more female porters.
Determined and inspired to summit Everest, she fundraised for her own private expedition, and against terrible weather conditions, managed to succeed.
Read about this inspiring story in the book, by selecting the links below the post.
Text and Images from Tina and the Faraway Mountain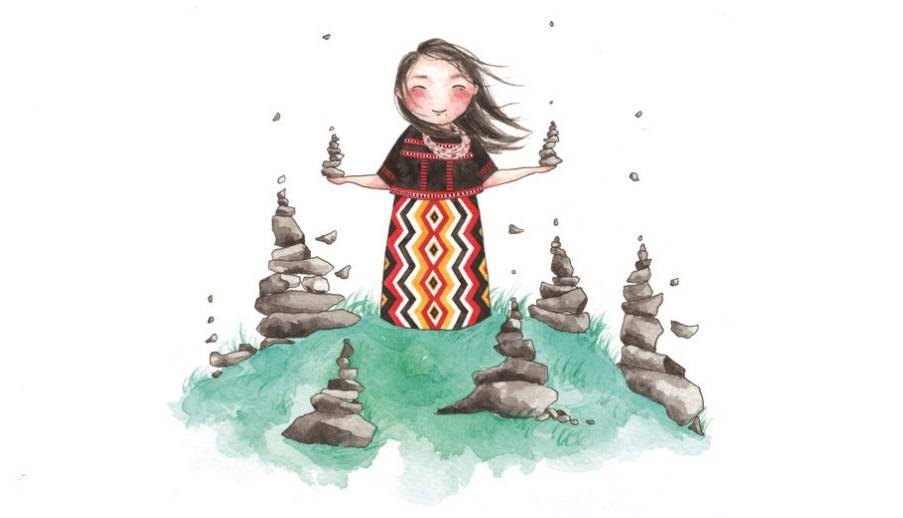 "I completely let go of fear. Fear of norms and fear of society.
I was neither afraid of failure, nor dying. I believed in my own strengths and nurtured
my natural talent. I improved  my weaknesses. And above all, I always followed my heart"
—Tine Mena, mountaineer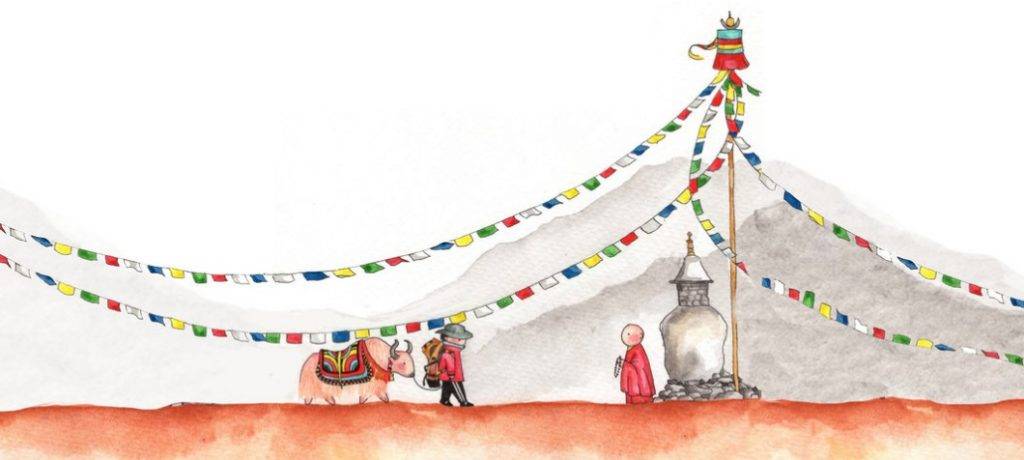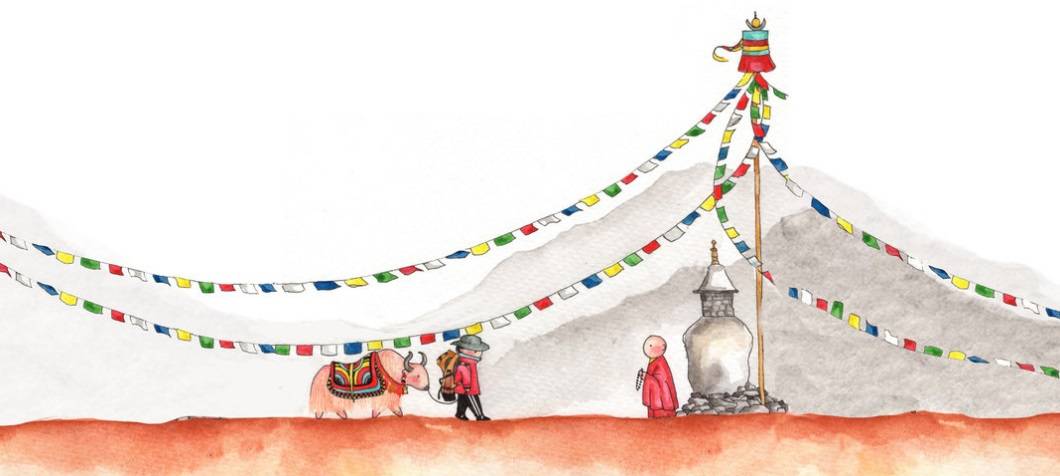 Today is a big day for Tine Mena.
At the age of 25, she has become the first woman
from Northeast India to climb Everest. At 8,848 metres, Everest is
the highest mountain in the world. It's as high as five thousand
men (who are six feet tall) standing on top of each other!
This is the story of Tine's journey, a girl who loves to climb mountains.
Whooshoo! Whooshoo!
In the Mishmi hills of Arunachal Pradesh, Tine heard a wondrous call from the distant mountains. She was drawn to it, a sound only she could hear.


<End of page 3 of sample text from Tina and the Faraway Mountain>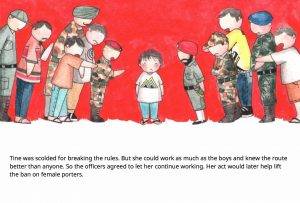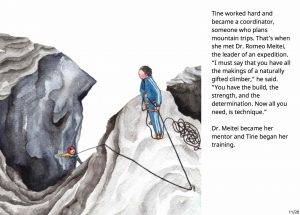 See more inspiring ebooks like this one, biographies for children, in our Biography section.
If you are looking for non-fiction children's books, see more in our non-fiction Category.
---
Sponsored Links:
Note – if you sign up through these links, it doesn't cost you any extra, but FKB receives a small donation, which helps us with our project to buy more FREE Hardcopies   for kids who need them

All our posts are checked by Grammarly, the FREE online grammar checker (We still receive a donation even if you only sign up for the free account :-):