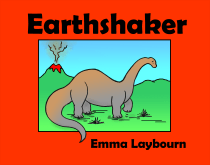 Earthshaker – Sizo, a really big dinosaur comes to stay. The other dinosaurs find his differences a little annoying, but when trouble comes, they realise being different can be a blessing.
By: Emma Laybourn
Text and Images from Earthshaker
Chapter One
BOOM…BOOM…BOOM…
The earth shuddered.
Trees shook, dropping leaves on the tidy nest below.
The nest belonged to an iguanodon. As the eggs rolled around, their mother Brenda steadied them with a claw.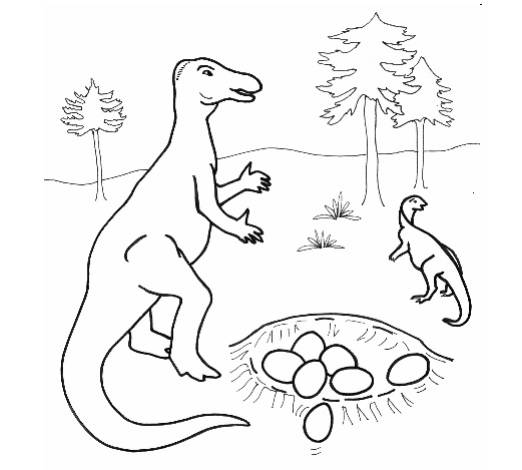 "What on earth?" she wondered.
BOOM…BOOM…
Then, through the trees, appeared the biggest dinosaur she had ever seen. It was like a grey mountain on legs. It had a long, long, neck and a long, long tail.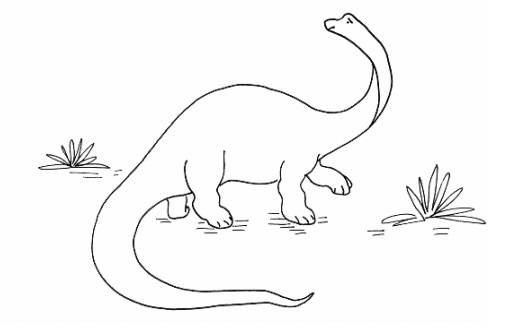 "Who are you?" asked Brenda.
The long neck snaked towards her. Weak eyes in a little head gazed at her.
"I'm Seismosaurus," said the enormous dinosaur, in a voice so tiny she could hardly hear it. "I've come to live here."
"Sei – Seis – " tried Brenda.
"It means Earthshaker," said the dinosaur. "Call me Sizo if it's easier."
"Well, Sizo, could you please tiptoe?"
"All right," whispered the dinosaur. He took two more steps.
BOOM…BOOM…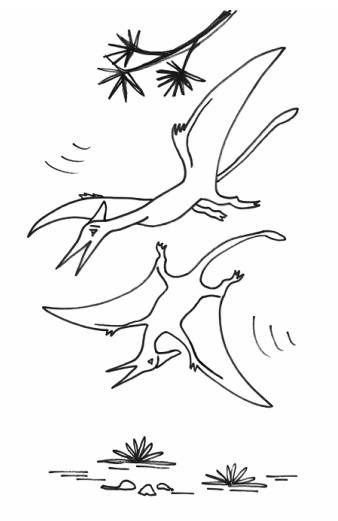 Pteranodons fell out of the trees. A group of hadrosaurs began trumpeting in alarm.
George, the old triceratops, came to see what was going on.
"I can't sleep for the noise," he grumbled.
"It's Sizo here," said Brenda. "He's a little bit, um, heavyfooted."
<end of sample>
Read more books about Dinosaurs below. 
Read more books by Emma Laybourn below. 
---
Sponsored Links:
Note – if you sign up through these links, it doesn't cost you any extra, but FKB receives a small donation, which helps us move towards our aim of
FREE Hardcopies!  
All our posts are checked by Grammarly, the FREE online grammar checker (We still receive a donation even if you only sign up for the free account :-):


This site is hosted by Bluehost:

Leave a comment (it won't be public) if you want help getting your own website cost-effectively.