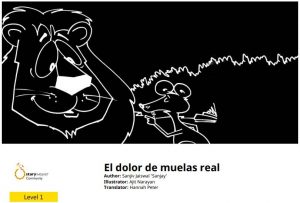 El dolor de muelas real – The Royal Toothache – Colouring and hygiene Spanish – Having a tooth ache, and no one is there to help because everyone is scared of the very thing that you are in pain with your sharp teeth, is terrible. Who could be able to solve the problem the king of the jungle is having.
Author: Sanjiv Jaiswal 'Sanjay', Illustrator: Ajit Narayan
Text and Images from El dolor de muelas real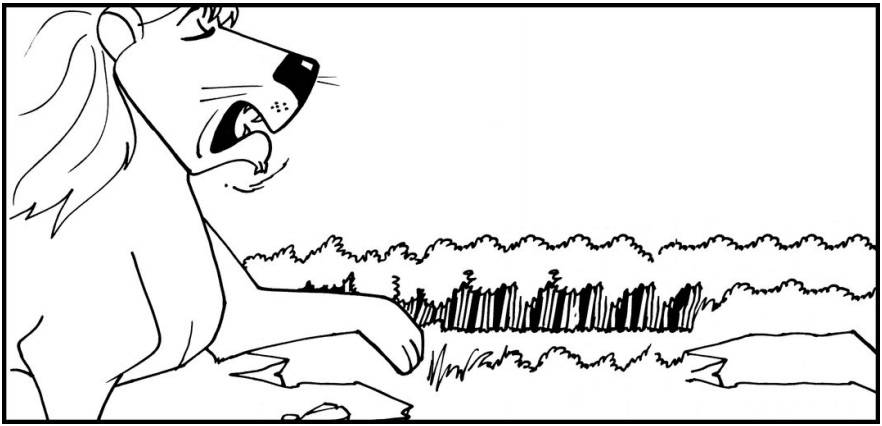 El león era el rey de la selva. Todo el mundo se estremeció cuando rugió.
Durante más de dos días tuvo un terrible dolor de muelas.
"Maharaj, saca este diente", sugirió el mono, el médico de la selva.
"Está bien," aceptó el león.
¿Quién extraería el diente de león?Todos estaban aterrorizados por él.
"Maharaj, te daré una patada con mis patas traseras. El diente saldrá" dijo el burro tonto.
<end of sample>
Read the full book by selecting one of the buttons below the post.
El dolor de muelas real Engish version below:
Read the English version using the above link.
See more books in Spanish below