El efecto dominó – A Whistling Good Idea Spanish – In this book the concept of Rube Goldberg is being introduced to young readers as Nivi our main protagonist lines up things that will cause the stove switch to turn off once the cooker's starts to whistle. Rude Goldberg concept works on the principle of cause and effect which then the action triggers other lined up objects to move to have a domino effect and at the end will do the task that you design it to do.
Author: Rahul Raghavan, Illustrator: Ravi Gupta
Text and Images from El efecto dominó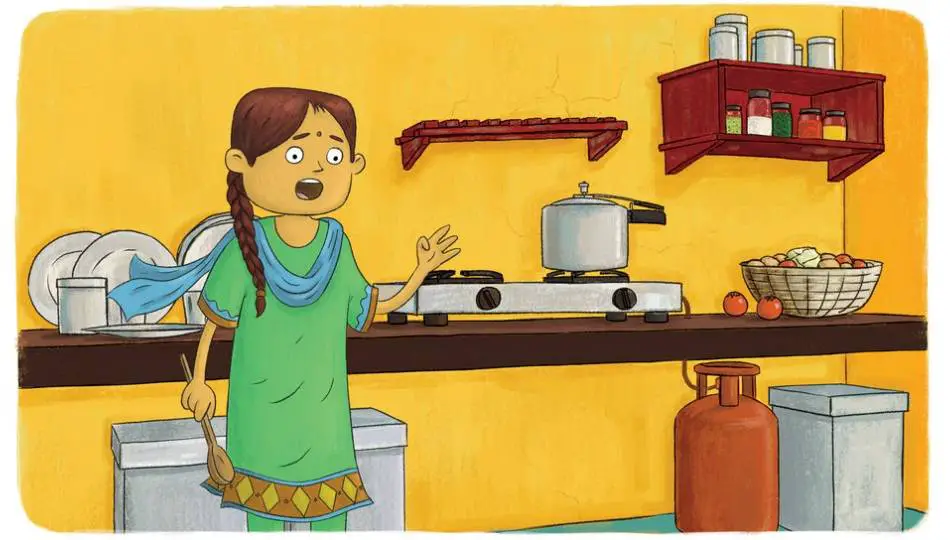 "¡Nivi! Apaga la olla después de tres silbidos, ¿vale?,"dice Mamá.
Mamá va al mercado a comprar verduras para la cena.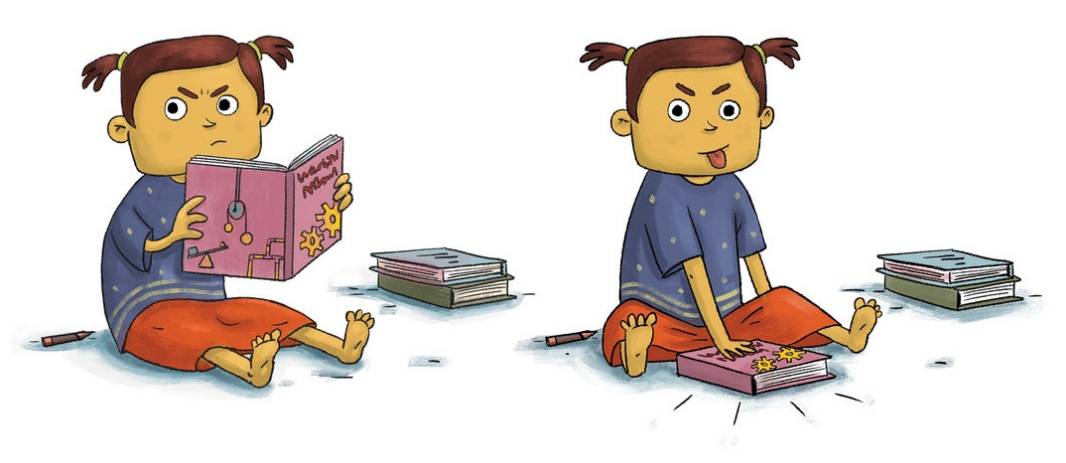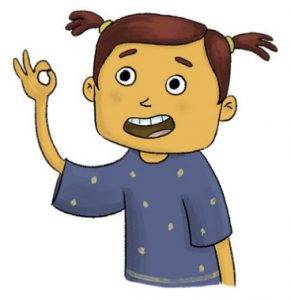 Nivi pone una cara.
¡ZASS…! Ella cierra su libro.
¡PWFFT…! Ella saca su lengua en la olla.
Nivi empieza a zapatear.
Ella espera y espera el silbato a soplar.
¡De repente, ella tiene una idea!
Nivi toma el rodillo y lo pone cerca del pomo de estufa de gas.
Ella coloca una fila de tomates y patatas detrás del pomo..
<end of sample>
Read the full book by selecting one of the buttons below the post.
El efecto dominó English version below:
Read the English version using the above link.
See more books in Spanish below