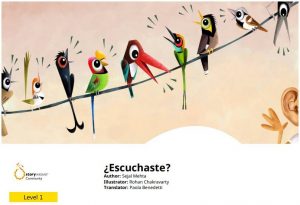 ¿Escuchaste? – Did You Hear? – Early nature book about bird sounds Spanish this is a non-fiction book about birds and the sound they create when they are talking. The Brahminy who sounds like a baby, the Malabar who whistles happily and many more birds are in this book perfect for a young aspiring ornithologist.
Author: Sejal Mehta, Illustrator: Rohan Chakravarty
Text and Images from ¿Escuchaste?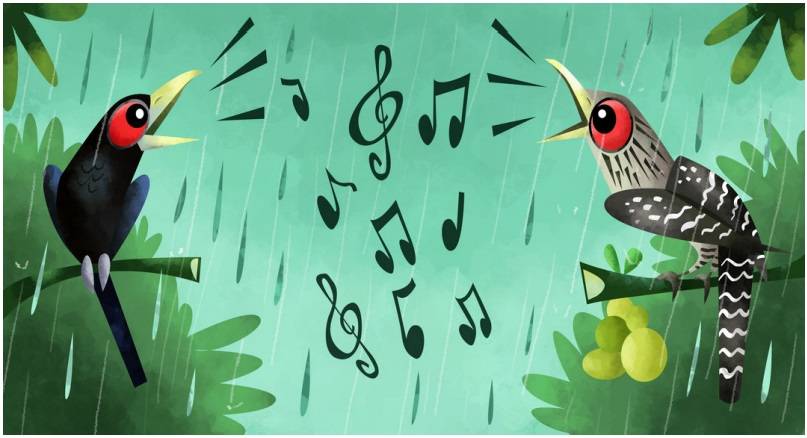 Los pájaros hablan. ¡Y hablan mucho!
¡WAAAAHHHH!
El milano brahmán llora como un bébe con hambre.
¡WAAAAHHHH!
¡FHWEE! ¡FHWEE!
El arrenga indio silba como una niña feliz.
¡FHWEE! ¡FHWEE!
<end of sample>
Read the full book by selecting one of the buttons below the post.
¿Escuchaste? English version below:
Read the English version using these links.
See more books in Spanish below