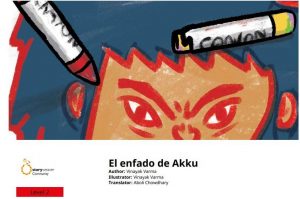 El enfado de Akku – Angry Akku Spanish – Having children tell you things that upset them could be hard sometimes. Just like in this story where Akku gets off from school all angry and upset. She won't even speak to her dad without acting up. As her father tries to talk to her he even tries to offer her food and milk which seems to do the trick.
Author: Vinayak Varma Illustrator: Vinayak Varma
Text and Images from El enfado de Akku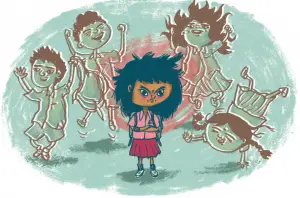 QCuando sonó la última campana de la escuela, todos los niños se rieron y gritaron de alegría.
Todos, excepto Akku. ¡Akku estaba ENFADADA!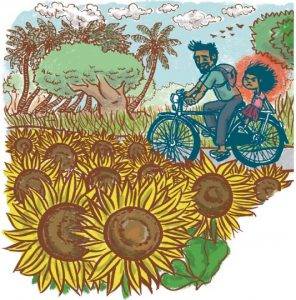 "Akku! Akku, mira los
bonitos girasoles!"-dijo
1Appa mientras pasaban
por un campo.
"¡GRRMF! ¡Son MUY
AMARILLOS! ¡Me duelen los
ojos!" Dijo Akku.
(1. Appa – Se refiere a 'padre'
en el sur de India.)
<end of sample>
Read the full book by selecting one of the buttons below the post.
El enfado de Akku English version below:
Read the English version by selecting the above link.
See more books in Spanish below