La Carrera – The Race Spanish – A short story with simple words that provides easy reading for children. In this story, the children are having a toy car race. The book has illustrations that demonstrate what is being told in the story so children can understand the words. This is a level 1 Spanish book from Pratham's Storyweaver.
Author: Kanchan Bannerjee, Illustrators: Kavya Singh, Natasha Mehra
Text and Images from La Carrera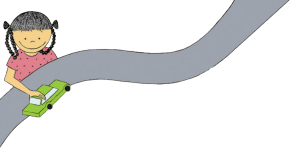 Cuatro amigos quieren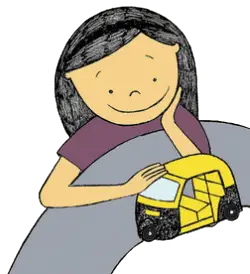 tener una carrera con sus
juguetes.
Veen tiene un coche verde.
Sanju tiene un autobús rojo
¡Listo 1-2-3, Vamos! Aquí viene Lucky.
Ja-ja, Lucky se ha unido a la carrera.
<end of sample>
Read the full book by selecting one of the buttons below the post.
La Carrera English version below
Read the English version using the above link.
See more books in Spanish below