Stories on Values is an endearing and beautiful collection of short stories written by children, as selected entries from the Human Values Foundation's annual Stories on Values competition. This is the Stories on Values 2018 edition.
The Human Values Foundation has kindly made these available to republish here so as to reach a wider audience with these endearing and important lessons.
More details about the HVF Stories on Values Competition can be found at the Human Values Foundation website, http://www.humanvaluesfoundation.com/.
Sample Pages from Stories on Values 2018 Edition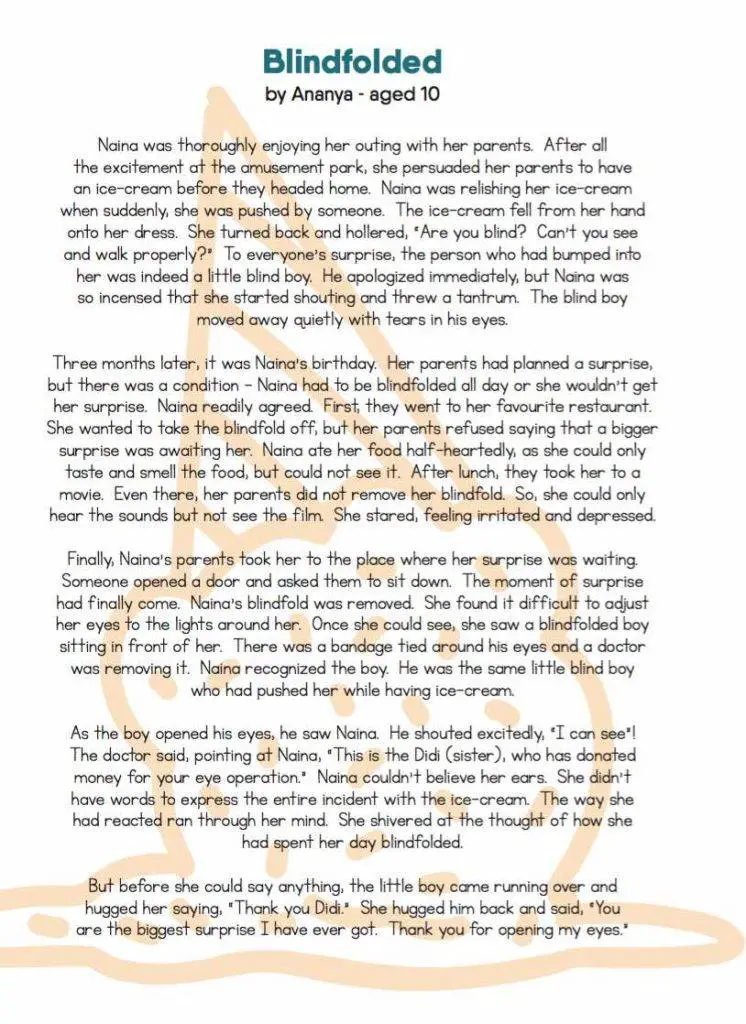 See also the 2016 and 2017 versions and soon to come 2019.
For more stories on Values see our Values Category